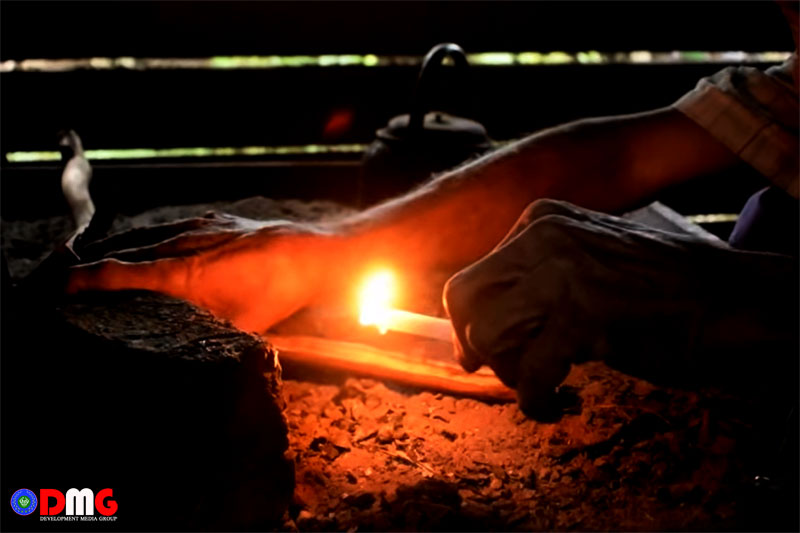 For millions of people in Myanmar, including hundreds of thousands in Arakan State, electrification via the government power grid is a luxury not yet within reach.
By Khin Tharaphy Oo
How much electricity is needed in one's daily life? Avid mobile phone users will tell you it is impossible to go without electricity for an entire day.
But for millions of people in Myanmar, including hundreds of thousands in Arakan State, electrification via the government power grid is a luxury not yet within reach.
Only 50% of households in Myanmar have access to government-supplied electricity, according to a 2020 report from the World Bank, which is providing assistance in the country's energy sector.
A total of 2,127 out of more than 3,700 villages in Arakan State were supplied electricity as of December 2020, then Arakan State Chief Minister U Nyi Pu said during a state parliamentary session on January 13. 
If true, that leaves some 43% of villages without electricity, a significant percentage by any standard. As Myanmar seeks to achieve 100% electrification by 2030, it has set a target first to hook up all villages within 10 miles of the existing national grid.
But in 2021, it is not difficult to find places not far from cities and towns where power lines have yet to reach. 
Forty-year-old Daw Hla Phyu is a resident of Min Gan Chaung Nwe village, where electricity is not supplied despite it being located just 3 miles from the Arakan State capital Sittwe. She said she has never had a home that used electricity supplied by the government.
Off-grid households of daily wage earners, like Daw Hla Phyu's, depend on candles at night, while those who can afford it rely on private generators or alternative power sources such as solar panels, which themselves are subject to the whims of the weather.
After sunset, as generators' motors rev up, local shops in off-grid villages see their candle sales peak.
"If I have enough money, I buy seven candles for K200 ($0.15) for two days. If I do not have money to buy candles, I buy only one candle on credit to light at the altar," Daw Hla Phyu said.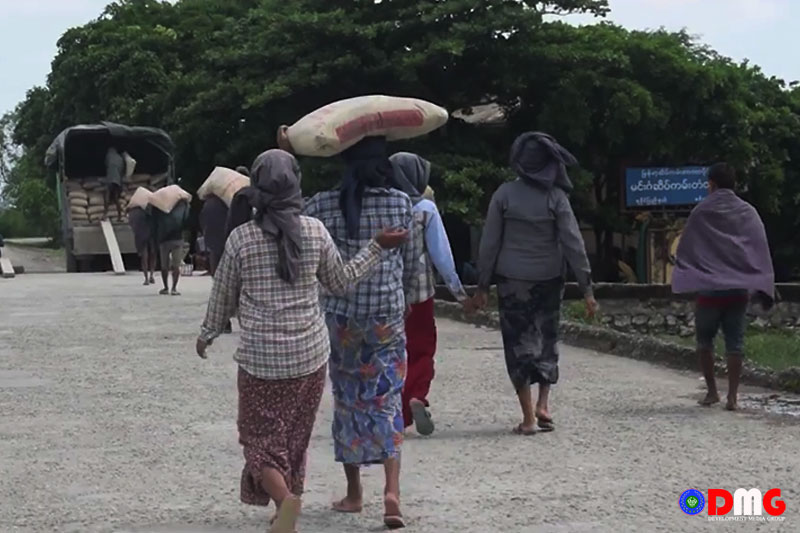 Daw Hla Phyu has diligently managed her household's daily spending since her husband died. Her eldest daughter and son-in-law are daily wage workers, and she cannot buy candles on days when they do not secure a job. She says the family has faced many nights in the dark.
"I want to get a solar panel. However, we need to buy a battery for it. We cannot afford to buy it," Daw Hla Phyu said.
U Kyaw Sein Maung, the administrator of Chaung Nwe Min Gan village-tract, said he does not understand why the village lacks access to electricity, noting that the village has good transportation links and is close to Sittwe.
"I submitted to lawmakers to supply electricity to the village. I was told that the budget will be allocated this year for electrification of the village. However, it is not sure," he said.
The Wan Lark Foundation, a civil society organisation that works to further rural development, urged the government to take students' education opportunities into consideration. 
"The big villages have high school and we need to supply electricity for education," said U Khaing Kaung San, the foundation's director. "What I want to say is that electricity is essential to develop a region."
Mg Thurein Tun is a Grade 10 student from Kyauk Nga Nwar village, located some 6 miles from Myebon town. He said his village lacks access to electricity, affecting his education even after class has been dismissed. 
"I am worried that the house will catch fire if I doze off while studying with candles," he explained.
U Myo Win, deputy chief engineer of the Arakan State Electrical Engineer Office, said his office and others have faced difficulties electrifying some villages that fall within the scope of the government effort to hook up all villages less than 10 miles from the grid. 
"The village is within 10 miles of the town, but the transportation is poor," he said of Kyauk Nga Nwar village. "There is no road directly leading to the village. There are rivers and some obstructions. So, the power line cannot be connected to the village."
He said another difficulty relates to the challenge of extending power lines to villages where regional instability prevails, such as in places of conflict between the Tatmadaw and Arakan Army.
Pyithu Hluttaw lawmaker U Pe Than, who represents Myebon Township, said a lack of sub-power stations is an obstacle to supplying power to the villages in his township.
"Many villages in Myebon Township lack access to electricity because sub-power stations could not be built," he said.
Sub-power stations have been built in Sittwe, Mrauk-U, Minbya, Kyaukphyu, Ann, Thandwe, Taungup, Gwa, Maungdaw and Buthidaung townships, but cannot yet be built in Myebon, Manaung, Kyauktaw, Rambree and Rathedaung townships, according to the Arakan State Electrical Engineer Office.
"The government promised to the [state] parliament to build more power stations. But nothing can be done in reality," U Pe Than said.
U Myo Win of the state's Electrical Engineer Office said the village electrification project depends on budget allocation.
According to figures from the Arakan State government, more than K120 billion ($90 million) was allocated to the electricity sector over the past five years, a sum reportedly five times greater than under the previous U Thein Sein government. 
But Arakan State Hluttaw lawmaker U Oo Than Naing from Rathedaung Township says the amount being spent on electrification is still not enough. He chairs the Arakan State Hluttaw Committee for Construction, Transportation, Communications, Electricity and Industry, which is responsible for oversight of government projects related to those sectors.        
"The amount of the budget allocated to Arakan State is not satisfactory," he said.
Government leaders will often point out that they have almost a decade to direct more money toward electrification efforts, noting the 2030 deadline for 100% electrification. 
In the interim, that leaves hundreds of villages in Arakan State searching for practical solutions to their electricity needs.
"I don't know if we can access electricity under the new administration," said Daw Hla Phyu, the  Min Gan Chaung Nwe village resident, speaking to DMG before Myanmar's February 1 military coup. She added: "We have always depended on candles, no matter what government takes office."