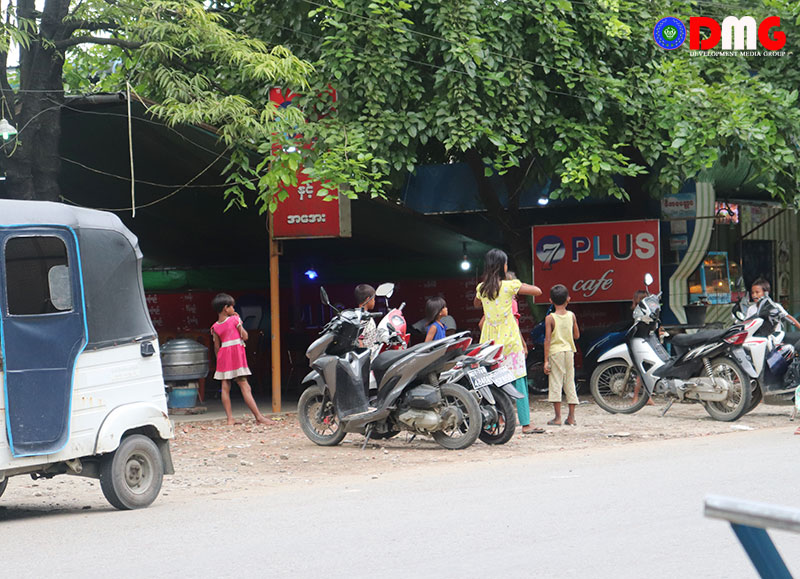 Written By Aung Htein

Child beggars are seen every day at crowded intersections and along thoroughfares in the Arakan State capital Sittwe. The number of child beggars is growing.

Most of them appear to be about 10 years old, but some are almost certainly younger than that. Most are school-aged, but some almost certainly are not.

They are mostly seen at traffic junctions, in crowded public spaces, and around Lawka Nandar Pagoda.

U Khaing Kaung San, director of the Wan Lark Rural Development Foundation based in Sittwe, said: "We have noticed the rise in the number of child beggars. It is because of poverty, particularly. Children do not want to become beggars, but they are on the streets to beg. So, we need to control the situation by working with CSOs [civil society organisations]."

Child beggars will be eliminated if assistance can be provided to address the needs of their families, he suggested.

After talking to the child beggars, it is learnt that most often they are from poor families living in the various wards of Sittwe.

Their parents can earn from K1,000 to K2,000 a day if they have a job, but families are facing livelihood difficulties when their parents cannot get even a meagre income as they do not have a job. So, children come to the streets to beg.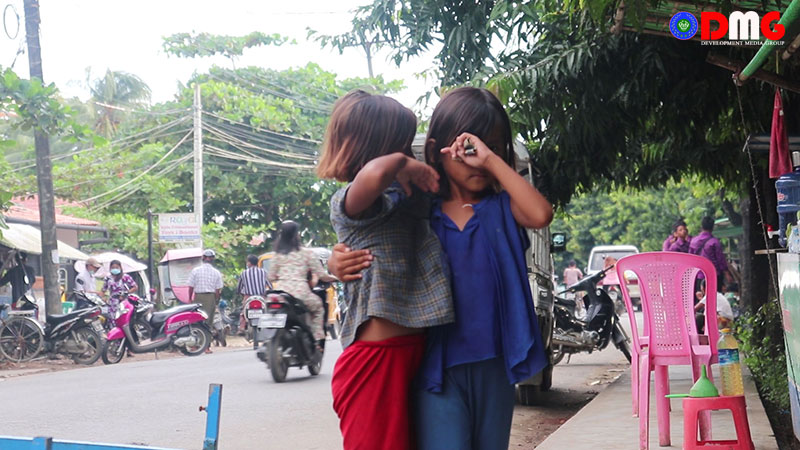 The child beggars typically leave home at around 7 a.m., when they set off to panhandle in the Arakan State capital's bustling streets. The competition for people's generosity sometimes comes down to the early birds getting the worms. Many beg on the streets until dusk, not even bothering to return home for lunch. Instead, they'll eat snacks, or food that passersby have given them. These children typically return home at about 8 p.m. This is a snapshot of their daily life.

It is worth noting that Sittwe's child beggars, almost without fail, say "Thank you" when someone gives them money.

Their parents struggle to make a steady living. They are trishaw drivers, or physical labourers, or daily wage earners doing any job available on any given day.

During the third wave of Covid-19, average folk at the grassroots level have struggled to secure reliable employment, presenting a direct challenge to many families' livelihoods. It is one of the factors pushing children from poor families to take to the streets to beg.

"It is not easy for families who do not have a job to earn income to be able to have two meals a day," said Daw Nyo Aye, chairperson of the Rakhine Women's Network. "They cannot stand starvation and come to the street to beg. Some parents might not know their children are begging on the streets. Some parents have to accept it as they are struggling with poverty."

The through line in virtually every child beggar's story is poverty. Children who should be in classrooms are instead begging on the streets as they shoulder a wage-earning burden wholly inappropriate for their age.