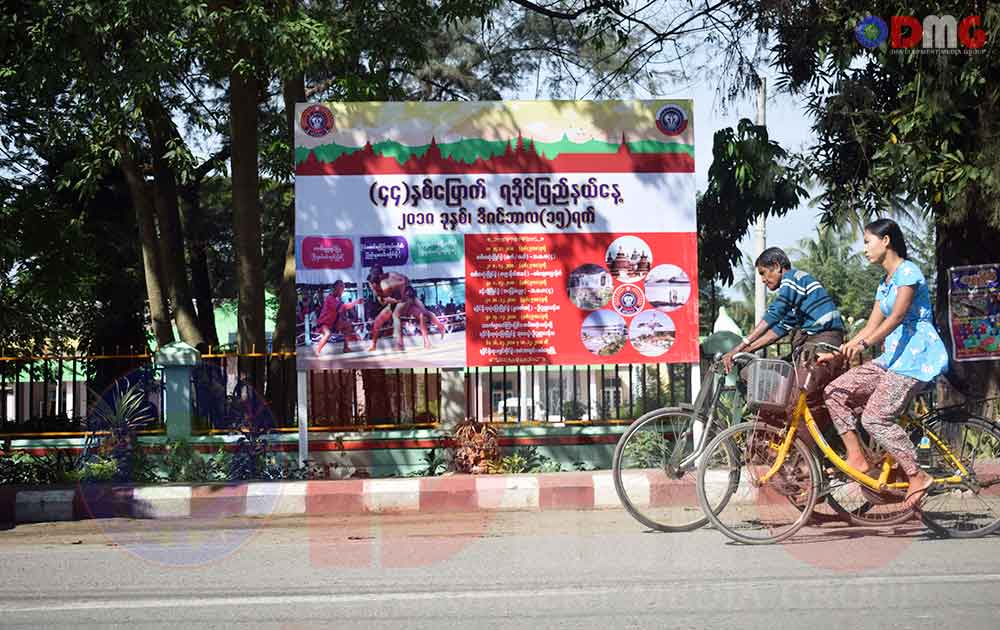 By Phadu Tun Aung

There are many significant days for Arakanese people in Arakan State, but only one day is an official occasion. That day is Arakan State Day, which the government started celebrating on December 15, 1975.

Arakan State Day was commemorated finely in 2014 by the state government headed by Chief Minister U Maung Maung Ohn under the U Thein Sein government. It was the 40th anniversary of Arakan State Day and a majority of towns in Arakan State were supplied electricity for 24 hours.

Subsequently, Arakan State Day has been celebrated throughout Arakan State up to and through the handover of power to the National League for Democracy government in 2016. However, some Arakanese people do not like the event.

The once sovereign Arakan Kingdom was conquered by Burmese King Bodaw Maung Wine in 1785. At the end of the first Anglo-Burmese War in 1826, the region was ceded to the British colonies, in accordance with the Treaty of Yandabo. In 1886, at the end of the Third Anglo-Burmese War, the whole of Myanmar became a British colony, with Arakan State a part.

Under British rule, Arakanese leaders attempted to free their state of British colonial rule. In 1948, Arakan State received a kind of independence — but as a region of Myanmar. Many Arakanese people did not like the status of their state as a division of Myanmar. So Arakanese lawmakers at the time of the Anti-Fascist People's Freedom League demanded that their region be recognized as "Arakan State," but this effort was unsuccessful.

Despite many setbacks, demands for greater autonomy have persisted.

In 1974, the region was recognized as "Arakan State" according to the constitution drafted and passed under the Burma Socialist Programme Party. The day the referendum to approve the constitution was held, December 15, was designated as Arakan State Day by the Arakan State People's Council and the occasion has been marked in the state every year since 1975.

While Arakan State existed as a mere "division" administratively, it lost privileges and political rights that it should have had, prompting Arakanese lawmakers of the time to demand a "State" level designation, said Ko Tun Kyi, a steering committee member of the Arakan Natural Resources and Environmental Network.

"As far as what I found, when it was in division level, Arakanese people had to say Bamar on their National Registration Card. So, then lawmakers thought that Arakan, once it had its own sovereignty, should be a State if it is included in the Union," Ko Tun Kyi said.

Generations of Arakanese people have striven for self-determination, and demanding a State-level designation was part of that; having the region recognized for the predominance of its ethnic Arakanese population, said Saw Mya Yar Zar Linn, executive member of the Arakan Liberation Party.

Some see constitutional reform driven by principles of federalism as a next phase in Arakanese nationalists' fight for greater autonomy.

"We are demanding a federal union. The country should be a federal union if we want to establish a union where each race has self-determination and all races would be together in the union, in unity. We need to draw up structures of the states to move toward federal union," Saw Mya Yar Zar Linn said.
 
Some Arakanese people say they feel Arakan State Day is a token day, while also acknowledging that they are allowed to celebrate Arakanese traditional wrestling and Arakanese storytelling, among other cultural showcases on December 15 and at events such as pagoda festivals and other days of significance.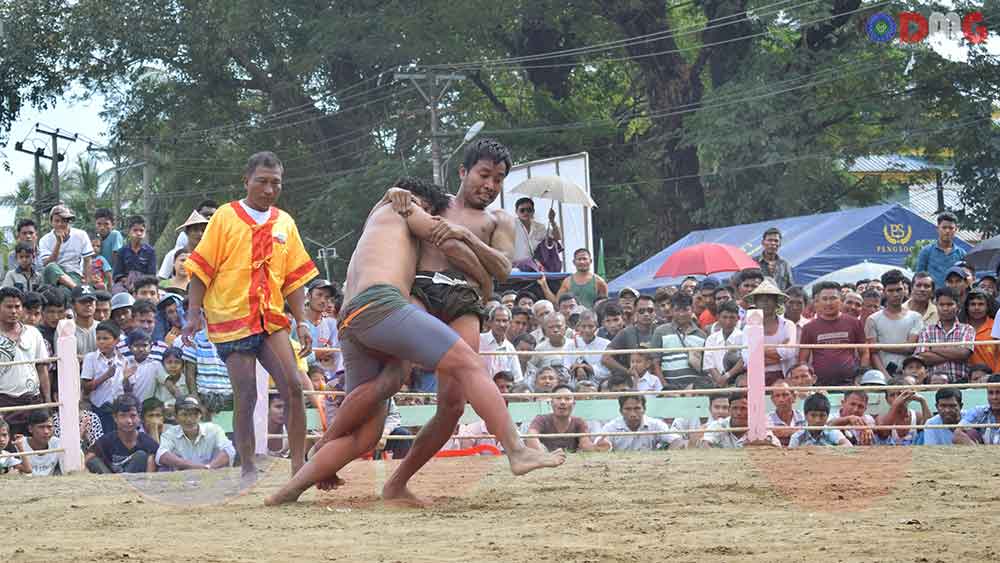 "We can say the current situation is better than not being recognized as State-level. But we need to try hard to have all the hallmarks of a State," Saw Mya Yar Zar Linn said.

President U Win Myint sent an official message of greeting on the occasion of the 44th anniversary of Arakan State Day, held on December 15, 2019. The President's message described Arakan State as a place boasting plenty of ancient heritage and pleasant environs.

According to U Win Myint's message, the Union Government has been working strenuously for the accomplishment of its three goals: rule of law and uplifting of the people's socioeconomic life, national reconciliation and internal peace, and amendment of the Constitution, as cornerstones for the establishment of a democratic federal union.

Though Arakan State Day is celebrated across regions in Myanmar where Arakanese people are living, including in Yangon and Ayeyarwady regions and Shan State, the commemoration does not yet meet a desired standard of ethnic and cultural recognition for some Arakanese.

"The message [from U Win Myint] said roads and bridges were built in Arakan State to facilitate transportation in the State," said U Maung Thar Sein, chair of a group of town elders in the city of Sittwe. "We have been appeased; [for example], the government is attempting to include our Mrauk-U in the World Heritage Site list. They always say sweet words. Having heard such sweet words only, we are not satisfied with it."