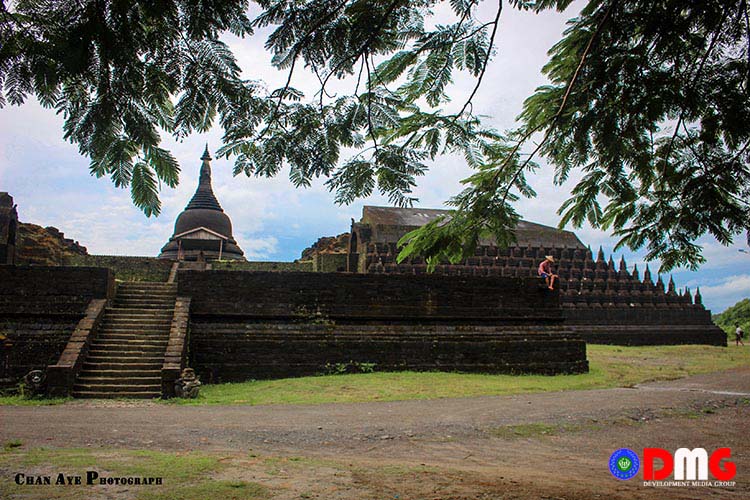 Written by Sein Ko Ko | DMG

The decline of tourism in northern Arakan State in the wake of the 2012 conflicts is beyond repair because it dropped to the lowest level after the 2017 violence attacks in northern Arakan State and the ongoing armed confrontation between the Tatmadaw and the AA in the region has been intensifying; there seems to be no end in sight.

Since Arakan State has a long coastal area and is one of the rainiest places in Myanmar, tourism booms during one season. The peak tourism season starts in September or October to May of the next year. Popular destinations include Ngapali beach in Thandwe district, Kyauk Phyu town, Sittwe capital city. Mrauk-U ancient city and Chin villages at the upper part of Lay Myo River.

The recent armed conflicts between the Tatmadaw and the AA have even erupted in Mrauk-U ancient city, which is known for its rich cultural heritage. Some hotels in Mrauk-U town have been closed while some hotels have reduced their staff because scant visitors have traveled to the ancient city.

"No one knows when the fighting in Arakan State will stop, that's why visitors don't come, this has resulted in hotels closing up," said U Hla Myint, owner of Princess Hotel in Mrauk-U town.

Tourists and local visitors rarely visit Arakan State in the rainy season (June- September) and some hotels in Ngapali beach annually close in rainy season. About 30 hotels in Ngapali beach have temporarily closed this year, Thandwe district hotel staff and tourism industry officials told the DMG.

According to the statistics of the hotel and tourism industry, the arrival of visitors in Arakan State this year has decreased 100 percent. Only 166 visitors arrived in the region up to May this year, compared to over 60,000 visitors in 2017 and over 50,000 visitors in 2018.

Tourism is a sector generating income for the country by displaying its natural and traditional culture in the region. The decline of tourism creates a loss of natural resources, culture and traditions in the region, said analysts from tourism sector.

"There are tremendous impacts on the tourism sector. We are concerned with the future also. If peace can be built with the government in October, it can restore regional stability. Then, companies try to persuade visitors to visit here and the region's tourism would see a rebound. If we see a reverse condition, there would be negative results and the situation of people in the tourism industry would be horrendous," said U Zaw Myint, chairperson of Arakan Tour Guides Association.

Most visitors that arrived to Arakan State from previous years are from Asian countries such as Thailand, Japan and South Korea while the numbers of visitors from European countries were dreadfully lower.

If wars continue unabated, the arrival of visitors to Sittwe and other places in Arakan State would be drastically reduced. But the growth of tourism would prosper if cease-fire agreements were made and kept in the region.

As of now, local residents have been questioned and arrested during their holidays through sensitive areas so their safety is in peril. This is the kind of appalling impact the war has had on Mrauk-U ancient city, said U Tun Tha Sein, Arakan State MP for Mrauk-U Township.

Since 2012, some embassies issued letters to their citizens stating not to visit Arakan State because of security issues. The Singaporean Foreign Affairs Ministry on 1 July warned its citizens not to visit Buthidaung, Kyauktaw, Minbya, Maungdaw, Mrauk-U, Ponnagyun and Rathedaung townships in Arakan State and Paletwa Township in Chin State because armed conflicts might occur any time in these regions.

U Hla Myint, owner of the Princess Hotel, said that there were six hotels and about 20 guesthouses in Mrauk-U ancient city and it was essential to stop war in the region so that tourism in northern Arakan State could be restored.

"The end of war is the key reason to redevelop tourism industry in the region. If there is no cease-fire in the region, all hotels shall be closed," he said.

A ceasefire can be reached through political dialogues, but armed struggles will continue if there is no guarantee for self-determination and equality. If the government cannot resolve such conditions, the hotel and tourism industry in the region will cease to exist, said U Khin Maung Gyi, a business person in Arakan State.

He added that poor transportation and insufficient hotel rooms are also a hindrance for free movement of travelers in Arakan State.

The essential requirements to develop tourism in a region are good transportation, sufficient accommodations and alluring destinations. But regional stability is the paramount factor to attract the tourism.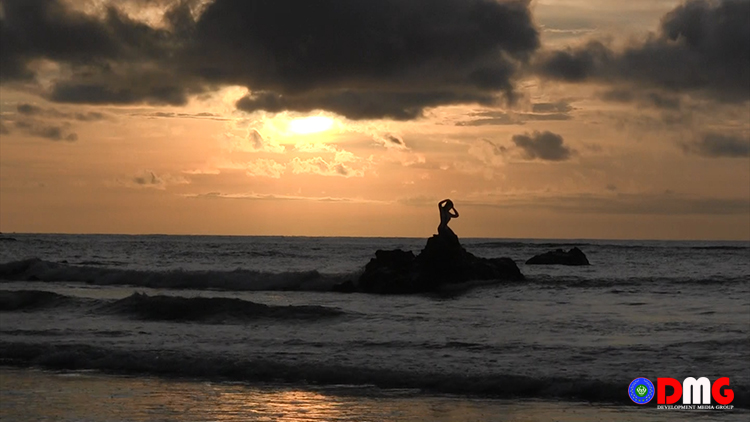 Some visitors were happy to travel to northern Arakan State after their trip to Ngapali beach, but the department of Hotel and Tourism said the area lacked stability and was not a suitable place to visit.

"Some visitors inquired about the situation in Mrauk-U city. We had to tell them that it was not a safe place to visit at the moment," U Ye Moe Aung, director of the department of Hotel and Tourism, told the DMG.

The Mrauk-U airport project started under the previous government and has been put off. Authorities are now trying to list the ancient city as world heritage site. But, if wars keep on occurring in the region, visitors cannot visit there although there is good transportation.

All in all, regional stability and development can be restored across Myanmar through political talks. War should be stopped to develop business and tourism in Arakan State and Myanmar.