By Khin Tharaphy Oo
 
Refugee camps are not an unfamiliar place for reporters like me. This was, however, my first time to have been in IDP camps in Kachin State. First, I went to the Saint Joseph refugee camp in Padauk Myaing village of Pa La Na Ward (1) in Myitkyina city.
 
The World Food Program (WFP) was feeding children nutritious congee at the camp when I arrived there. I was filed with mixed emotions when I saw children from the whole camp having the congee and laughing with each other as if they didn't have a care in the world.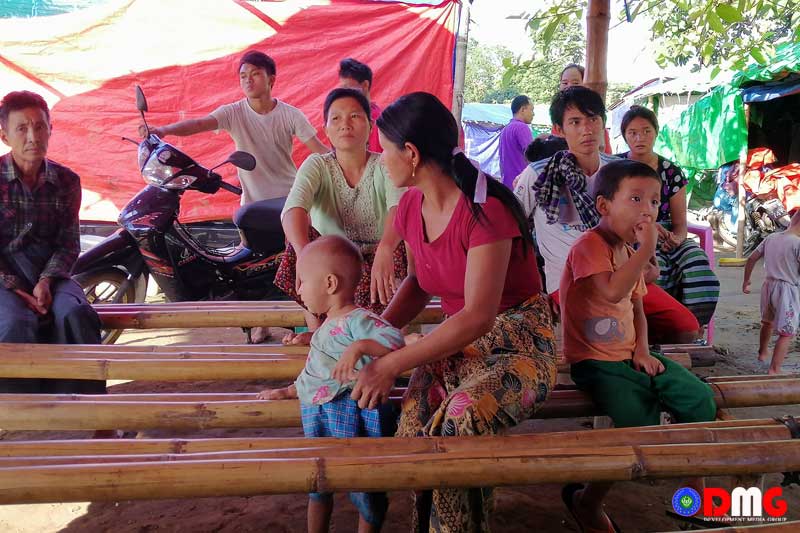 I noticed a thin pregnant woman with fair complexion sitting in the camp and smiling. She wore an old blue sleeveless top and a shabby purple longyi. She put her hair up with a clip. When I looked at her, it turned out that she was smiling as she was staring at two children eating their rice porridge at a place near her.

I was interested in her and introduced myself to her. She said her name is Daw Jar Yone, a 32-year-old and a mother of four. Her eldest son is 13 years old. Two middle sons are 10 and eight respectively and the youngest one is a baby girl over two years old.
 
She said that she is over eight months pregnant and carrying her fifth son. Her weak tone of voice and condition, however, makes me feel dubious about whether she has the stamina to give birth to this baby.
 
Residents from La Chee Yan village including Daw Jar Yone fled from their homes when skirmishes between the Tatmadaw and the KIO/KIA resumed in Kachin State in 2012 and took shelter in a Catholic church in Tan Pha Ye village near Myitsone Dam Project. They relocated to the Saint Joseph camp more than one year ago, Daw Jar Yone said.
 
Daw Jar Yone's husband left home about six months ago. Since then, she has lost contact with her husband, she said. This downhearted pregnant woman has been staying in a refugee camp with her four children without any job prospects.
 
1,374 refugees from 255 households are living in the Saint Joseph refugee camp. The camp has only one dispensary where a nurse looks after ill people. This dispensary is only open during the daytime and it would not be able to provide pregnant women with sufficient health care services.
 
Therefore, pregnant women from refugee camp have to rely on a rural health care center, which is a one-hour ride by motorbike from the camp.
 
When I asked Daw Jar Yone about pregnant women have to use motorcycles to go to the rural health care center, she replied, "At over eight months pregnant… I'm not afraid too much now. I was worried before. But, we don't have a choice". Then, she stopped talking.
 
After a while, she resumed her talk with a dejected expression on her face, "There are midwives here. I gave birth here with the help of midwives previously, now I'll give birth here again".

Although Daw Jar Yone wants to give birth in a hospital, her thoughts are contrary to her reality. She has no money and no one can assist her when she is in hospital after giving birth and look after her children.
 
"I want to give birth in hospital but I have no one who would look after my children while I'm away. I would need a helper also. That's why it is difficult for me to deliver in hospital. On the other hand, I want to deliver here. If so, I can look after my children," Daw Jar Yone said.

The WFP provides K15, 000 to each refugee from the Saint Joseph refugee camp monthly. Apart from the WFP, it has no other donors, an official of the camp said. It is not enough money for them, working-age women and men from the camp have to do odd-jobs to earn for their living.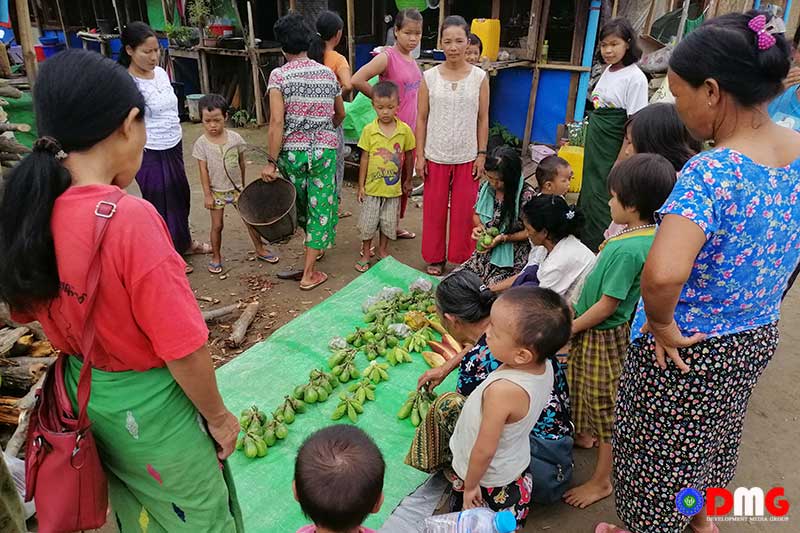 It is totally inconvenient for women like Daw Jar Yone who has four children and no husband. Therefore, she has to be thrifty with the money provided by WFP for five people.
 
"When I go to the clinic, it costs of thousands of kyats for one visit. So, I have to spend money economically. There is no free health services for refugees," said Daw Jar Yone disappointedly.
 
The Saint Joseph refugee camp cannot be of any help to refugees including pregnant women, except that it sends them to a public hospital by a three-wheeled vehicle in an emergency, said U Khun Taung Jar, an official of the refugee camp.
 
It has been eight years since fighting restarted in Kachin State. More than half of the war refugees who have been taking shelter at the refugee camps in Kachin State are women.
 
Currently, there are over 97,600 displaced persons in 136 refugee camps in Kachin State.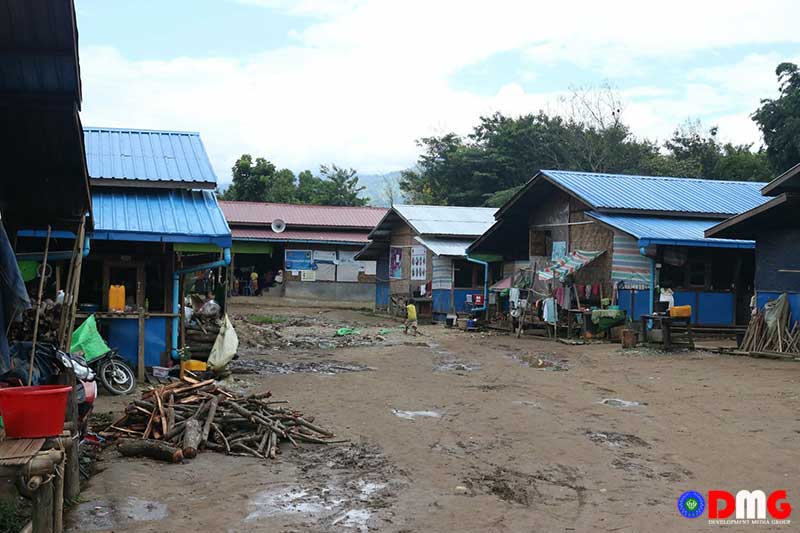 How many women are there like Daw Jar Yone? Daw Jar Yone said she will return to her village if there is peace.
 
"I will give birth to a boy this time too. My doctor told me that I'm pregnant with a boy. I want a baby girl," said Daw Jar Yone laughingly touching her belly. 
 
Her words indicate that she is going to love her children and care for them, regardless of the hardship she has been suffering.
 
(Daw Jar Yone's photos could not be used as she did not allow taking her photo)