Aung Kyi Moe (Thin Bone Dan)

In Myanmar, it is necessary to have equality and self-determination for the different ethnic races to live peacefully and harmoniously together. Only if a federal union system and democracy are built simultaneously will the sounds of gunfire cease in ethnic areas. If not, it will be difficult to become a country that all ethnic people want.
Myanmar has endured internal conflicts for more than 70 years. It is frequently described as the world's longest ongoing civil war. The conflicts today are, at their core, about a lack of equality and self-determination in ethnic areas. Although Myanamr is rich in natural resources, its development has lagged globally and among regional counterparts, due in part to the negative effects of civil war.
A
constitution is very important for a country and is a fundamental cornerstone for all ethnic people to get equality, be protected by law and livesafely. A constitution that guarantees the rights of not only the majority but also of minorities can lead to a federal union that all ethnic people want.
Civil war persists in Myanmar partly fueled by previous governments' propaganda, framing a federal system as one that would destroy the union. The drawbacks of federalism were put in curricula and a decentralized system of government was broadly painted as a source of disagreements on equality, self-determination and self-reliance. This legacy is still today a main cause of ongoing civil war. There is little doubt that the emergence of a genuine federal system would bring a speedy end to internal conflict.
War in Arakan
The number of IDPs in Arakan State has topped 100,000 due to the ongoing fighting between the Tatmadaw and the Arakan Army (AA).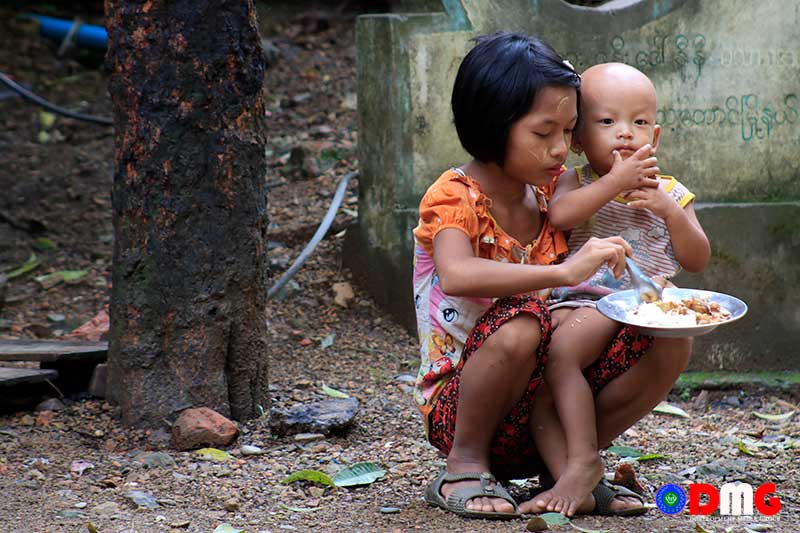 People are aggrieved as skirmishes between the two sides seem to have intensified in northern Arakan State. They are not able to harvest their crops as they have fled from their villages due to the fighting. Displaced students in IDP camps struggle to pursue their education. Some refugees die as they are not able to access or afford medical care.
There are few job opportunities for youths in IDP camps; that is why they travel in large numbers, seeking work — to Yangon, or Hpakant in Kachin State, or abroad to Malaysia, Thailand or the Chinese border. Families are separated, and even more tragically, some young women are sold as brides to Chinese men, by brokers who offer guarantees of employment along the Chinese border.
Those who are "fortunate" enough to stay at home live in constant fear that their town or village may be the next to be emptied by conflict. (Examples of IDP camps whose inhabitants were forced from their homes due to fighting abound in Arakan State.)
Under the current circumstances, the things most needed for Myanmar are national reconciliation and peace. Only if national reconciliation and ademocratic federal union system emerge in ethnic areas will the sounds of gunfire cease.
This is an especially acute need in the conflict-wracked northern portions of Arakan and Shan states. Peace dialogues must be held quickly to bring an end to the fighting in these regions.
In the course of peace talks, I think it is also necessary to ease restrictions such as hardline application of the Unlawful Associations Act. Once the threat of spurious prosecution under that and other laws is removed, some form of third-party "broker" can act informally as a go-between in talks between the warring sides.
Such a third party should not be unbiased, allowing it to arbitrate in the people's best interest. A third party will assist with the holding of peace talks intended to silence the guns in northern Arakan State.
A Third Way
I have read that the Christian Council once acted informally as a third party between the Tatmadaw and the Kachin Independence Army (KIA) when fighting between the two sides was intense and resulted in both combatant and civilian casualties in Kachin State.
Now as then, an unbiased third party is needed to stop skirmishes, this time in northern Arakan State, where all people want to see a quick convening of peace talks.
In negotiating with both sides informally, members of this third party should be those who have negotiating acumen, good political ideas and sound judgment. What is most important is that they be people who are trusted by the Tatmadaw and the AA. It is important that the leaders from both warring sides are able to accept what they say.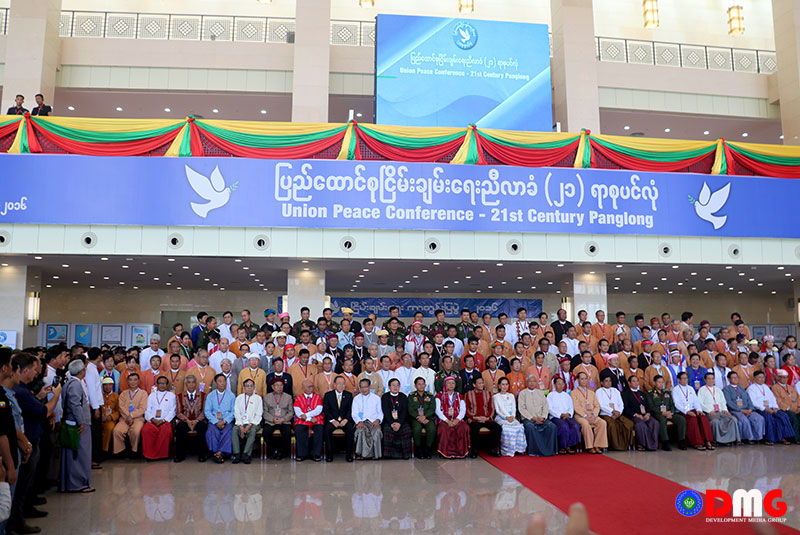 Who should be included in this third party? Could they carry out this task without considering their own interests?
Besides Burmese leaders, Arakanese and other ethnic leaders should be included in the third party. Burmese and Arakanese officers should be included from among the Tatmadaw's retired officer corps. It also must include veteran politicians who engaged in party politics and have at some point held arms, from different ethnic areas. Venerable monks and respected civil society organizations in Arakan State will have to collaborate also. All should be broad-minded in order for justice to prevail, and to uphold the equality embodied in General Aung San's "If the Bamar get one kyat, [Karen] will get one kyat" pledge, which was articulated at the founding of the nation.
It is also critical that the third party not use religious or social forces as political weapons. It is my belief that by following these guidelines, fighting can be stopped expeditiously in northern Arakan State and peace talks can be sustained.
To conclude, the need for swift implementation of a federal democratic system is inextricably linked to — and preceded by — peace talks. An equality-based democratic federal union can be built with positive results from peace dialogues.
Federalism is not a system that leads inherently to secession. Federalism is a combination of all states as part of a grander whole, in this case what is known in Burmese as "Pyidaungsu". For examples we need look no further than our former colonial overlords: Wales, Scotland, Northern Ireland and England were joined under a federal system and became the United Kingdom.
In a democratic federal union, ethnic people can live with human dignity under a system that proportionally allocates power between state- and region-level governments, and Naypyitaw, on matters ranging from natural resources allocation and taxation to administration and other delineations of authority. Finding the right balance will bring with it lasting peace and good relations among Myanmar's many ethnic peoples.
And as those discussions are had, it is my hope that disagreements are fewer and fewer as we move toward the shared goal of a union based upon the compatible notions of democracy and federalism.