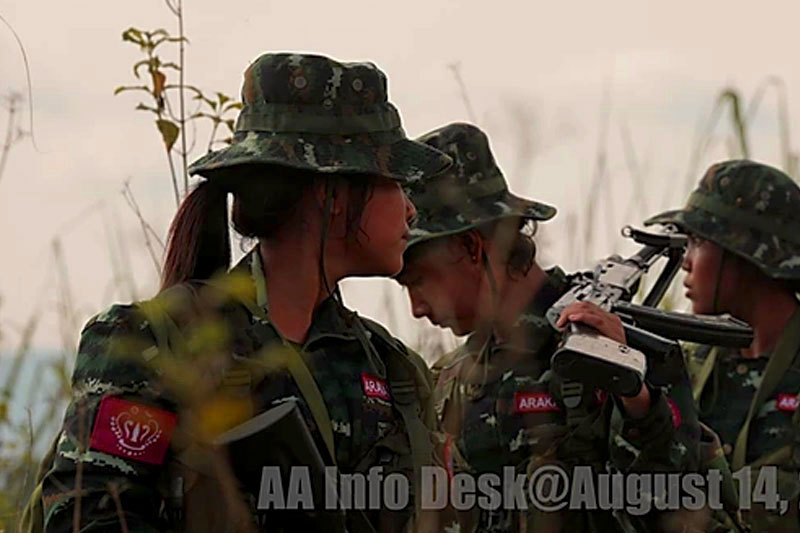 By Khaing Kyaw San
 
"Only the dead have seen the end of war," Plato is quoted as saying.

And while the Greek philosopher may have been waxing, well, philosophical when he said these words, it is also true that some armed conflicts are, quite literally, long-lasting despite the warring parties' hopes for swift resolution. Conflict rooted in ethnic divisions and wars of liberation can be particularly drawn out, as rebel fighting forces deploy guerrilla tactics and draw on popular support from among local, ostensibly civilian populations to sustain their resistance.

In Myanmar, the leaders of Kachin and Karen armed groups did not think their armed conflicts with the government would last many decades. But wars like these could not be ended when the demands of the respective ethnic armed groups were not met, and those groups' resolve remained steadfast, which has been the state of affairs in multiple conflicts under successive governments and in several parts of the country.

Ethnic armed groups must weigh whether giving ground, literally or figuratively, will disadvantage them in future negotiations with the government — and alternatively whether an escalation of hostilities could ultimately strengthen their hand at the negotiating table. Also to be considered is the promises made to their people, often involving the broad themes of equality, prosperity and greater autonomy from the central government.

Given this calculus, wars of this nature tend to protract.  

All the while, civilians are the biggest victims of the combatants' pitched battles. Today, we can see this playing out in Arakan State, where collateral damage continues to rise as a result of the conflict between the Tatmadaw and the Arakan Army.  

Hostilities between armed groups shall avoid residential areas, according to the Geneva Conventions. But in Arakan State, artillery shells strike hospitals and homes, troops are deployed at schools and indiscriminate gunfire is directed at villages under suspicion.

Many people and organisations in other regions do not show concern for what Arakanese people are suffering. The number of internally displaced people (IDPs) has reached more that 150,000 in refugee camps in Arakan State, but philanthropic groups, political parties and human rights groups from other regions are not worried about the situation.

A few organisations have released statements urging that the internet ban in several townships of Arakan and Chin states be lifted, but such sentiment is not vocalised widely outside of western Myanmar.

When relief aid and concern emanating from Yangon and other regions is in short supply, we Arakanese feel we alone are looking out for our wellbeing, and the sense of isolation increases, fueling ethnic nationalism.

The people of Arakan State continue to face various troubles. They have become jobless, are being detained on baseless charges, and their homes are being destroyed. All the while, Yangon's elite look the other way or dismiss Arakan State's woes, political parties neglect them and the state government fails to provide effective aid. Making matters worse, the government has restricted international organisations and local CSOs from providing humanitarian aid for IDPs in Arakan State, citing security reasons. IDPs suffer more hardship as a result.

Meanwhile, the Myanmar government-imposed mobile internet ban in eight Arakan State townships and Paletwa Township, Chin State, violates the right to access information and hampers socioeconomic development in the affected area. The internet blackout also facilitates human rights violations by eliminating a valuable reporting channel for victims or witnesses of abuses, and disrupts the provision of humanitarian aid for war-affected people.

It is not easy to return a sense of normalcy to the numerous villages where the impacts of the Tatmadaw-AA conflict have been directly felt. Relevant political parties, CSOs and the civilian government should not ignore the sufferings of people from war-affected areas.

Fighting persists, and from time to time intensifies, due to the lack of resolution to political problems. The Myanmar government, which has claimed to prioritise national reconciliation and peace during its term, should know that Arakanese people are also its people and belong to the Union of Myanmar too.

Perhaps acknowledgement of these truths is the first step toward ending this war.