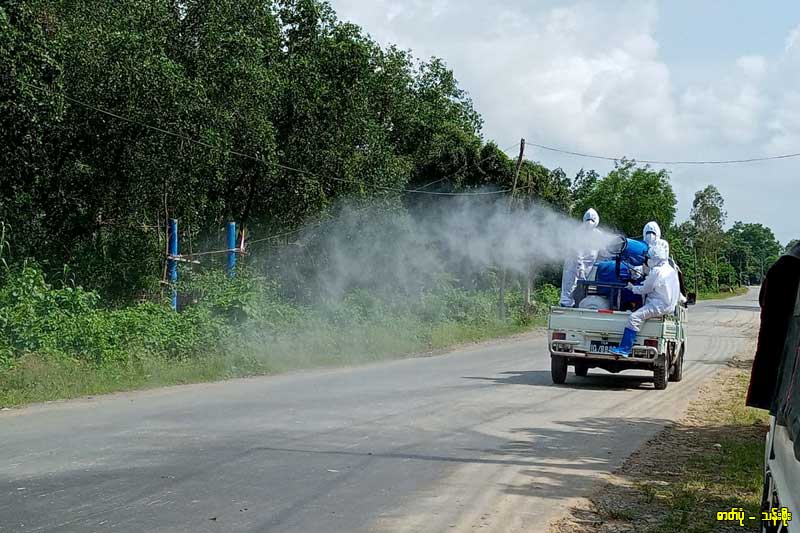 By Min Htee | DMG
The rapidly spreading COVID-19 outbreak in Arakan State has severely disrupted transportation in Arakan State.
Trade flows for commodities during the outbreak have been impacted but are continuing — for now. But no one knows how long the current outbreak will last, nor how much more restricting of the movement of people and goods might be in store. If the infection rate remains high, people of irregular income might face starvation.
The government's relief aid will not be enough for the people in the long run. Arakan State's situation must be considered.
In Arakan State, more than 200,000 people have been displaced from their homes due to conflict over the past two years and have to take shelter at numerous IDP camps, where it is typically a struggle to meet basic needs. This is on top of the tens of thousands who remain displaced by communal conflict in 2012 and subsequent bouts of violence. More often than not they are living in IDP camps where social distancing is all but impossible.
IDPs depend on relief aid from the government, NGOs, INGOs and CSOs. These donor sources and their mechanisms are essential for displaced populations.
It is necessary to install sufficient COVID-19 testing devices in Arakan State, the current epicentre of new coronavirus cases in Myanmar. Timely test results will not be received if swab samples must be sent from Arakan State's various townships to Yangon for lab work.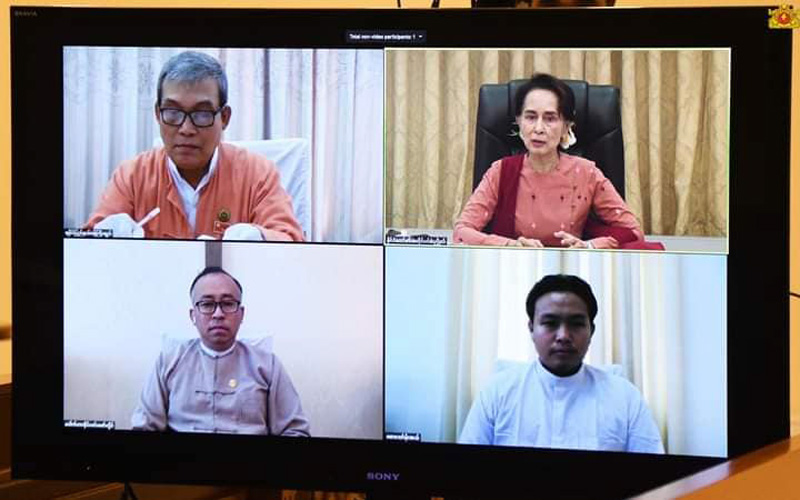 People cannot be forced to stay at home over the long term. But in order to lift the stay-at-home order, it is essential to be able to conduct timely testing for COVID-19 in all townships where positive cases have been confirmed. Likewise, the suspended state of large parts of the transportation sector is not sustainable, and the government must deal with it to avoid leaving people and goods "trapped" for months and months.
It is not enough to get a solution by forming committees. Frankly, I think Arakan State is the state having the most committees. Committees rarely work. That's why centralisation must be reduced; to be able to effectively treat and prevent COVID-19.
Localised Testing and Authority
A degree of decentralisation — i.e., the installation of testing capacity in Arakan State and elsewhere — will be necessary to get the COVID-19 outbreak under control.
Local authorities need to test people who need to travel to other townships in Arakan State, issue health certificates, record their destinations and their current address, open government transportation services and designate days or months for travellers. If the destination of a traveller is his/her original place or a place he/she will stay long term, COVID-19 testing needs to be arranged within 24 hours of their arrival and results must be provided within 48 hours of the test being taken.
Closing markets temporarily or opening markets only part-time are not effective solutions. Mobile markets can be opened to prevent crowding, and authorities need to keep an eye out for price gouging.
But more than access to markets or travel options, it has been the deprivation of internet access in several Arakan State townships that has made headlines, and for good reason: The internet restrictions work against the idea of informed communities and look more like they are exacerbating the spread of COVID-19 by depriving people of information on the pandemic.
A Plethora of Prescriptions
The state government shall take responsibility to implement laws and regulations appropriate to these emergency times as passed by the Arakan State Hluttaw. Meanwhile, it should accept some financial and technological assistance from NGOs, INGOs and CSOs that are working in Arakan State. It should then invite volunteers for departments and areas in need, based on their skills.
The government needs to open up avenues to facilitate people's cooperation so that its plans can be implemented effectively. Political parties should cooperate as best they can in the sectors they are best suited to work for the best interests of the people. And it is time to provide public education at IDP camps about the pandemic, as a special measure to prevent further spread of COVID-19 and to ensure people follow the regulations.
A stronger response can be mustered with activities carried out by the state government, rather than edicts coming down from the Union government in Nay Pyi Taw. The Union government's responsibility should be in providing financial and technological assistance to local actors on the front lines of the public health response.
I think COVID-19 can be brought to heel relatively quickly with the cooperation of the people and charity groups in the relevant townships, and the state government. If they can work together skillfully on the ground, the systematic prevention, treatment and control of the coronavirus can be achieved.
Currently, there is little cooperation among the government, people and charity groups. A mechanism to precisely report and share information, experience and ideas among volunteers is lacking.
It is necessary to create a mechanism that can prepare facilities and equipment for the towns where there are no cases of infection by making a survey of data in the coronavirus-affected towns, because preparation is better than making decisions in a given situation after COVID-19 has arrived.