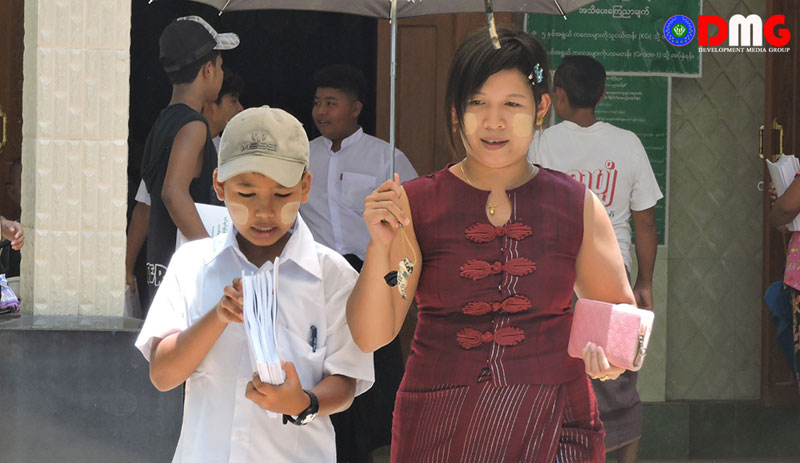 Written by Khine Twan Naing
"Give me an educated mother, and I shall promise you the birth of a civilised, educated nation," Napoleon Bonaparte once said. These words make reference to the fact that building a nation relies on how we educate ourselves and others, and why it is important to let emerge the intellectuals who have the capacity to build it, to make it happen; then, at the same time, how we pass the great ideas and information, which form the very essence of all actions in building a nation, from one generation to the next.
Plato believed that "it was necessary that all citizens were educated because if people were educated and sound, then the need for establishing laws vanished; but if they were uneducated, then the laws were useless." Even if this may be hyperbole, an ideal government and an utopian society which we, the people of a nation, should (or must) attain while we are living, will not become a modern and prosperous nation unless its citizens are educated. In a country, therefore, the government and its people must pay a great deal of attention to its education system and its parts, or the preservation of future development in our country will be impossible.
Today, Arakanese ancestors can be said to have passed through many civilisational ups and downs throughout the historical period, to this day. The only reason we, Arakanese, are in this IT-based 21st century embrace with other nations — although not having a proper nation yet, but still endeavouring to be — is that our antecedents' cleverness and ability upheld an independent nation. It was made, built, forged and moulded — this can be called education — by modeling, sharing and passing all of this on to their offspring, friends, colleagues and successive generations. 
Education in Arakan
Being at the lowest status of education today, Arakan State's education and its least performance compared with the national average — as stated in the Final Report of the Advisory Commission led by Kofi Annan, undergone under the National League for Democracy (NLD) reign —  the education system utilised in Rakhine and the whole of Myanmar has often been perceived as a potential threat by the authorities, who exercise strict control over education institutions. And couldn't (and can't) bring any fruitful results in human resources although there are still other causes from many interrelated issues including high levels of poverty, shortage of adequate school facilities (including infrastructure and teaching materials) and limited teacher training opportunities.
On the one hand, lacking quality education and facing the government's unfavorable attitude to it are like the head and tail of a coin. On the other hand, its system has produced a generation with no hope for the future. If so, as Arakanes, what kind of education system needs to be utilised and how should education be structured to achieve the goals of the people of Arakan?
Ambition of Arakan People
What is the future goal of all Arakanese living in Arakan? The answer to this question, which could be answered by any ordinary Arakanese, is to build a prosperous country in harmony with all societies, regardless of race, gender, religion or social status, and fortify a unique Arakanese identity within the umbrella of multiculturalism.
Even ordinary men and women, who feel that they must be responsible at least in one role and make change, are endeavouring in every sector to make their dreams happen in reality. In conducting this great task of building a nation, education is the key. It is not machines, land or capital but rather brainpower that is the most important asset to any family, community or nation.  
To structure an education system in a territory or a nation, it needs firstly to be politically independent at a territory level or national level, so that the government and its people can labour it to become a system that can go head to head with international education, procuring a national benefit from it. Since the current political status of Rakhine, however, is under the Myanmar government — such as it is — it can't be denied that a political power needs to be established at first in Arakan. However, given the present prestigious political circumstances of stability, although being temporary, this is the best time that teachers, educators and stakeholders in the education sector should enhance their work collectively to bring forth an education system and opportunities for a better future for Arakan.
A Glimpse at Today's Arakan Students and Youths
On November 1, most schools in Arakan State were reopened after months closed due to the Covid-19 pandemic. There are, unfortunately, still thousands of students who can't go to school due to their circumstances, whether living in displacement camps or facing other prohibitive challenges. Youths and graduates are being deprived of education as well as jobs because there is a dearth of educational institutions and a scarcity of job opportunities in Arakan State.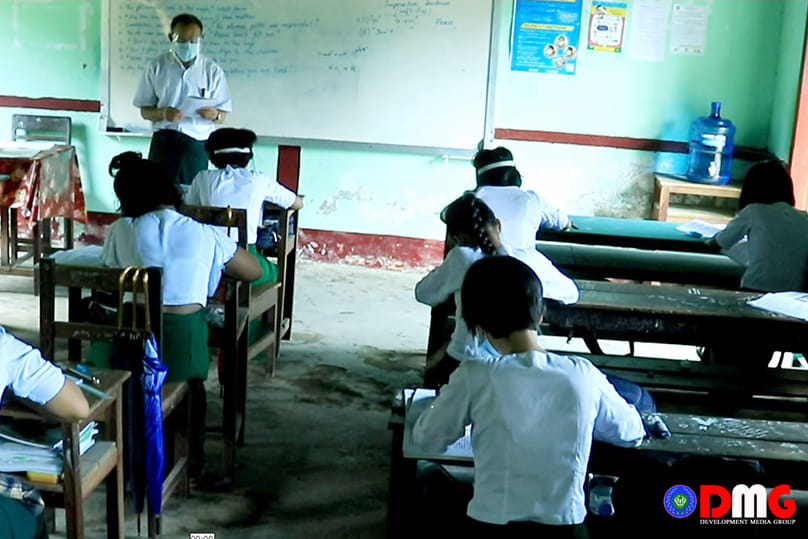 As the Latin proverb goes, "If there is no wind, row" — in other words, each person contributing to Arakan State's education system should seek new education methods and processes that can be applied in helping our dreams come true by understanding the fact that the current education system does not work. 
Equally important, a nation cannot be built without education. It is not enough to merely pay lip service to the idea that education is the bedrock for building a nation and any meaningful development. It is hoped that education in Arakan can be revolutionised, as people in developed countries have done time and again. It is the ultimate role of all stakeholders in Arakan State education to come up with systems of quality assurance.
Khine Twan Naing is a graduate student specialising in English literature and language at Sittwe University.
Citations