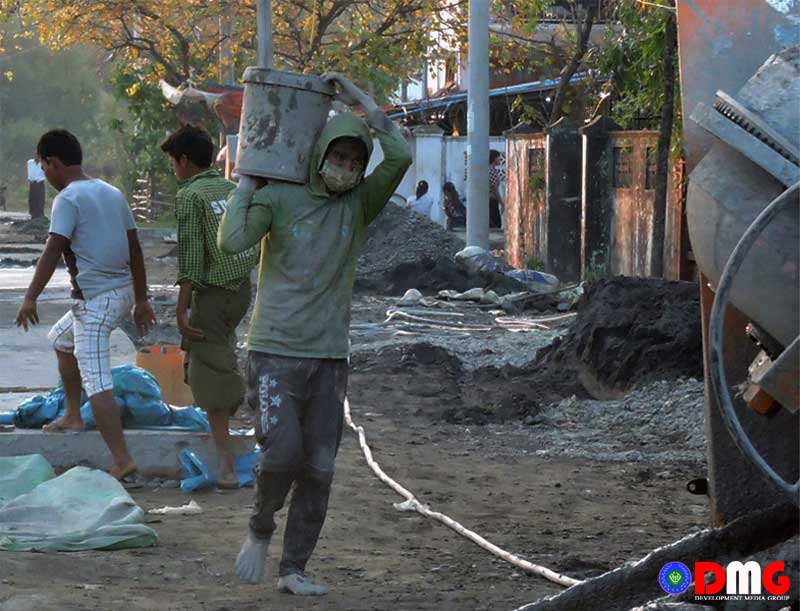 Written By Rammar Kyaw Saw
I recently accompanied my younger brother to the passport office after he said he wanted to apply for the travel document. Although government offices are usually open from 9 o'clock in the morning onward, I noticed that some people entered the passport office through its side door at about 7 a.m. I later learnt that they were applicants who had applied through middlemen.
Despite its potential for economic growth, jobs are barely available for local people in Arakan State. This has forced young people to leave Arakan State for greener pastures. Frankly speaking, even for unskilled, manual jobs like hauling bricks, sand and gravel at construction sites, locals have to compete with manual workers from other parts of the country. Manual workers from other parts of the country are increasingly coming to Arakan State as the region is relatively stable. 
The fisheries and farming industries, which are the backbone of Arakan State's economy, have been in decline due to increased prices of fuel and fertiliser. Many young people are thus leaving Arakan State for overseas jobs.
Under Myanmar's Minimum Wage Law, the current minimum stands at 4,800 kyats for an eight-hour work day. This amount, according to the current exchange rate in Myanmar, is less than US$2.50, while even the price of cooking oil sold by a regime-sponsored oil dealers association is more than 5,000 kyats per viss.
A bricklayer who does hard labour at high-rise construction sites without any safety equipment earns less than 10,000 kyats per day. In developed countries, a person's wage is enough to support their family, but in Myanmar, one's salary is barely enough for himself or herself, not to mention supporting an entire family. This is a reason many youths have decided to leave Arakan State to work in foreign countries. The result is a brain drain.
Military Rule
There has been no security for people since the Myanmar military seized power in a coup on February 1 of last year. Though it is not as significant for older generations who are used to living the life of the oppressed, young people who had partially enjoyed the freedoms of democracy for a decade now fear living under military rule. 
As a result, many young people today hold the view that they would at least still be able to support their family by doing manual labour abroad rather than stay under dehumanising military rule. They are not reluctant to leave their native towns and villages because there is no sense of the safety or security that "home" should provide. 
In Arakan State, regime forces have restricted transportation amid fighting between the military and Arakan Army, so basic food prices have doubled and even tripled or quadrupled in some cases. The rural populations also have less access to healthcare and are facing various hardships due to the junta's restrictions on the transportation of medicines. 
The impact of high commodity prices is not felt the same in wealthy communities versus the poorest. As poverty rises, the ability to produce educated people will decrease, which will directly affect the country's economy over the long term. This is a common phenomenon seen in countries ruled by military dictators. As rising prices have not been matched by rising wages and greater economic opportunity, the workforce logically looks increasingly to alternative employment overseas.
Those who have left Myanmar and stayed abroad for a long time are now afraid to return to Myanmar and settle down. It's true that they don't want to live in a country where they have to live with insecurity, no regular electricity, internet outages and other inconveniences.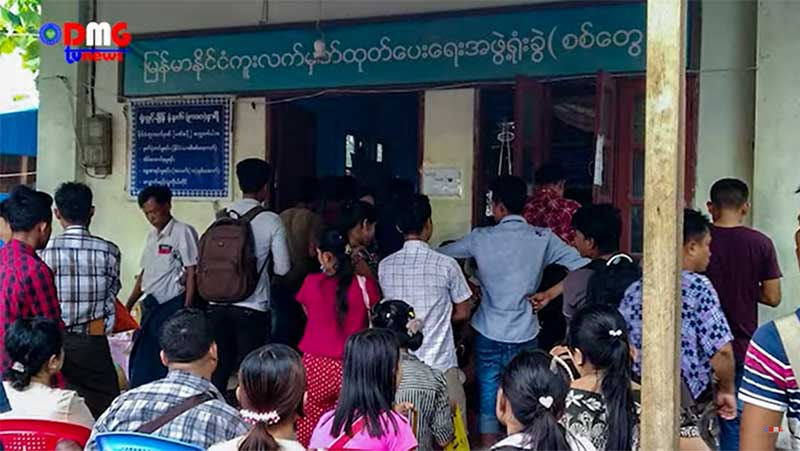 People from Arakan State are emigrating more and more, as evidenced by the crowds of people gathering every day at the passport office in Sittwe. People who intend to go abroad often have to connect with brokers to apply for a passport, costing more money. In this we can see the exploitation of people who are going to work in other countries because they are poor. People who want to go abroad have to pay from K180,000 to K250,000 for a passport that normally costs only tens of thousands of kyats.
I have gradually come to understand why people leave; they can't see a way forward in a country whose leaders have not done enough to create the economic opportunity and prosperity that they aspire to.