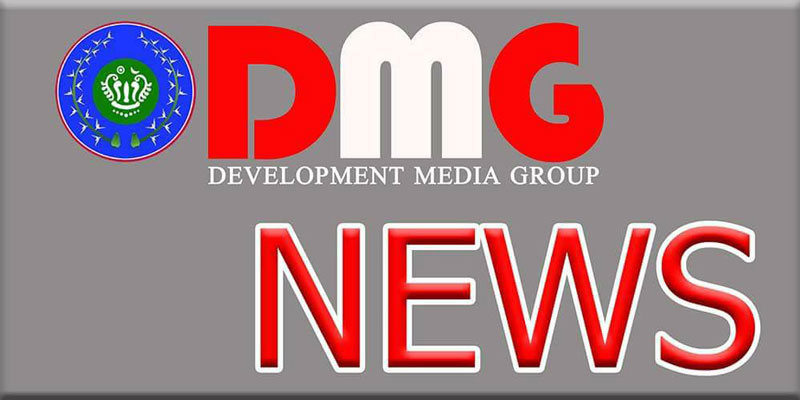 Written By Maung Win Oo 
Border trade camps in Arakan State have been closed since July 15 to control the Covid-19 pandemic. When it comes to border trade with Bangladesh, it is officially exported from Shwe Mingan border trade camp in the Arakan State capital Sittwe and Kanyin Chaung border trade camp in Maungdaw Township. However, the spread of Covid-19 in Arakan State can partially be traced back to some returnees from Bangladesh. 
Some people who returned from Bangladesh were found to be diagnosed with coronavirus. Some crew members of border trading boats tested positive for the virus in the third wave of the Covid-19 pandemic, which began manifesting in late May. Local people say border trade camps must be closed to prevent Covid-19 outbreaks in Arakan State. 
That is why the State Administration Council has decided to close the border trade camps in Arakan State for some three months now. 
During the closure of the border trade camps, the greedy businesspeople did not stop trading with Bangladesh. It is reported that a small number of such smugglers were arrested. 
Among those seized were fishing boats and vessels laden with timber logs. The Myanmar navy seized a smuggling fishing boat in the Nat River on the Myanmar-Bangladesh border on August 20. 
Myanmar authorities seized a boat carrying timber logs near Tone Chaung Wa Creek in Maungdaw Township on September 16. 
Another issue is drug trafficking. An oil tanker full of drugs was seized at the Kyee Kan Pyin Border Guard Force's checkpoint in northern Maungdaw. The estimated value of confiscated illicit drugs was over K7 billion. The drugs were brought from mainland Myanmar and passed through several security checkpoints before reaching Maungdaw. I also read a news story that two men were arrested along with thousands of stimulant tablets in Maungdaw Township on September 5. A local man was arrested for carrying 180,000 stimulant pills on the Yan Aung Myin-Taung Pyo motor road in Maungdaw Township on September 12. 
More than 140,000 stimulant tablets were confiscated from two villagers walking in a prawn farm near Shwezar (North) village in Maungdaw on September 30. Over 4,000 stimulant pills were also seized from a home in Maungdaw Township's Kaigyi village on October 3. 
Illicit drugs are often seized only in Arakan State's Maungdaw Township. The drugs were not produced in Arakan State, but the narcotics were smuggled into Maungdaw after passing several security checkpoints along the route. In fact, the State Administration Council (SAC) is unable to cope with administrative matters and ensure the rule of law. 
Reports of drug seizures also purport to show who sent the drugs to where. This means that the drug traffickers are arrested and the drug gang leaders are not apprehended. 
Reports of "ownerless" drugs seized in the border river have been found in state media. Even if the authorities seize the drugs, the owner can never be arrested. As a result, locals have accused Border Guard Force police of colluding with smugglers and drug traffickers. 
Due to the Covid-19 pandemic, the traditional business community was able to suspend trade, but the smugglers did not. Smugglers are bribing the authorities to run illegal businesses. Those in power seem to have the opportunity to work amid the ongoing political turmoil. 
With the recent decline in the number of Covid-19 infections in Arakan State, preparations are underway to reopen border trade camps with Bangladesh. But locals are pointing out that health should take precedence over trade. 
Smugglers will remain, whether border trade camps are closed or open. According to reports in Arakan State, smuggling is on the rise since the February 1 military coup, and authorities are unlikely to be able to contain it.