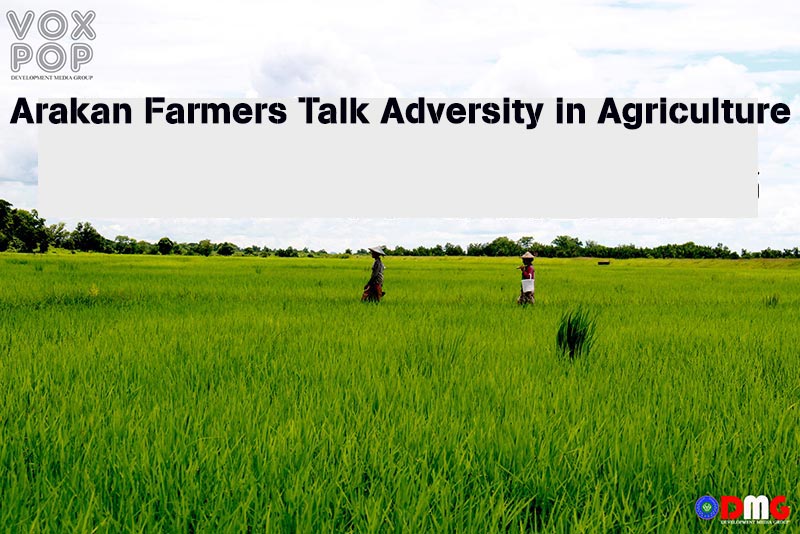 U Kyaw Zan || Chairman || Arakan Farmers' Union 
Investment in the agricultural sector is a major challenge for farmers in Arakan State this year due to the lack of access to agricultural loans and [continuing] agricultural expenses. In addition, Arakanese farmers may face difficulties in importing agricultural products. For farmers, other necessities for agriculture, including seeds and fertilisers, can be difficult. Fertilisers can be imported into Arakan State, but they can be expensive, which can lead to investment difficulties.  
There are two parts to the differences from previous years. In previous years, agricultural loans were not available due to the armed conflict in Arakan State. This year, even if there is no armed conflict, there will be difficulties investing in the agricultural sector due to the inability to repay agricultural loans from previous years. 
U Khaing Kaung San || Executive Director || Wan Lark Rural Development Foundation 
This year, farmers may find it difficult to obtain agricultural loans to grow monsoon paddy. In addition, farmers may face difficulties because the financial system is not as easy as it used to be. For example, farmers may have difficulty with seeds or fertilisers. In addition, farmers may face difficulties in hiring workers. This year, due to the absence of military conflict, we will be able to cultivate more acres of land than in previous years, but due to lack of investment, farmers will face difficulties. 
U Soe Naing || farmer || Tin Nyo village, Mrauk-U Township 
At present, the main challenge for our farmers this year is the purchase of fertilisers. This is because it is important for farmers because fertilisers are expensive and scarce. With no access to agricultural loans, [lack of] capital can be a crisis for farmers. Due to the lack of agricultural loans, borrowing at high interest rates can cause difficulties for farmers. Farmers may have seeds, but there may be difficulties in farming. This is because some people have their own tractors, while others have to pay more when they have to rent tractors. Many farmers may face difficulties because they do not have access to agricultural loans.  
U Khin Maung Gyi || Chairman ||  Rakhine Economic Initiative Public Co., Ltd   
Farmers need fertilisers and pesticides, the main inputs for agriculture. In addition, farmers may need cattle and tractors to plow monsoon paddy. Fertiliser prices are now skyrocketing. In addition, farmers may face difficulties as there may be weapons left over in the conflict areas.  And there may be many financial difficulties for farmers. This rainy season, it may be difficult for farmers to grow monsoon paddy. Another reason is that most farmers do not have access to government loans, making it difficult to grow paddy this rainy season. Since government loans are unreliable, I think businesspeople should help farmers grow paddy in their respective townships. 
U Maung Htwe Chay || farmer || Tinma village, Kyauktaw Township 
There are many difficulties for the farmers. We cannot go to Tinma village at the moment. If we are able to return home, we need capital to grow paddy. We have all the property left in the village, so there are no major paddy seeds for monsoon paddy cultivation. And we don't know if we have cattle or not. If so, we have almost lost our cattle. There may be many difficulties for us to grow monsoon paddy.