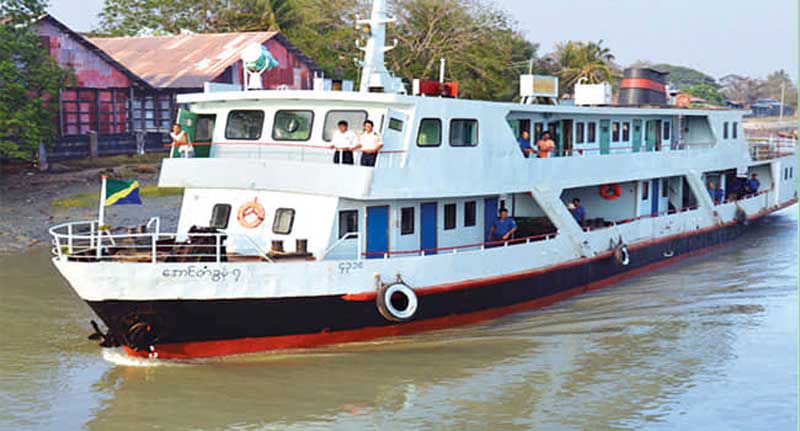 Cha Lu Aung | DMG
December 31, Maungdaw
 
The Arakan Army (AA) stopped an express ferry near Sapho Island in Rathedaung Township at around 2 p.m. on December 31 and abducted 16 passengers on board, said U Aung Linn, an official from the Arakan branch of Inland Water Transport.
 
The Aung Thakhon 7 ferry with 12 staff was running from Sittwe to Buthidaung with 89 passengers, including 18 drivers from the Road Transportation Administration Department. Sixteen of those drivers were abducted by the AA.
 
"They stopped the ferry and abducted 16 car drivers from Inland Water Transport. Then they let the ferry continue onward," U Aung Linn said. Inland Water Transport is a state-owned enterprise under the Ministry of Transport and Communications, as is the Road Transportation Administration Department.
 
Maungdaw district administrator U Soe Aung said the drivers were heading to Maungdaw to work in repatriation camps there.
 
"They are drivers from the Road Transportation Administration Department to drive the cars at repatriation camps," he said.
 
DMG sought comment three times from AA spokesperson Khaing Thukha, but did not receive any response.
 
On October 26, the AA stopped the Shwe Nadi express ferry, which runs from Sittwe to Buthidaung, near Yay Myat village in Rathedaung Township, and abducted 14 Tatmadaw soldiers, 29 police officers, two staff from the prisons department and 13 civilians.
 
The AA has said it has since released all civilians abducted from the Shwe Nadi ferry who were not associated with the Tatmadaw.