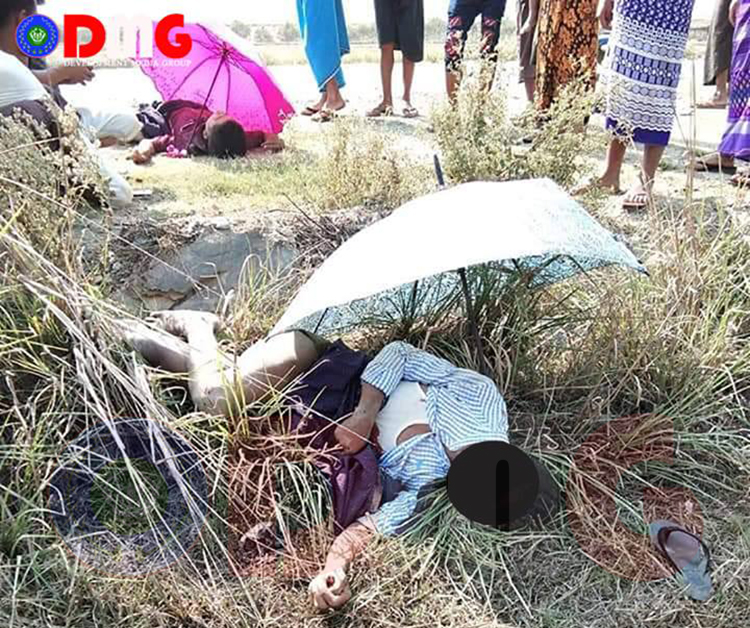 Khaing Roe La / DMG
April 9, Sittwe
Two men were killed in a crash involving a car and motorcycle that occurred at 2 a.m between Sabae Hla and Thinganet villages in Kyauktaw Township on April 5.
Two men on a motorcycle, identified as Ko Aye Kyaw and Ko Win Htay in their 20s, were on their way home to Kyauktaw Town after conducting private teaching lessons
"My brother and his friend were on a motorcycle when they were hit by a vehicle from the  Engineering Company. The driver of the vehicle was trying to overtake another car on the road," said U Aung Than Win, elder brother of Maung Win Htay.
One of the teachers was pronounced dead on arrival at Kyauktaw hospital the other man died in Sittwe hospital the following day, according to their families.
There were two people in the vehicle, and one of them fled from the scene of the accident, but the other person has been caught by police from Apauk Wa village, U Aung Than Win said.
Although one person from the vehicle was detained by police, no effective action has been taken yet, said U Aung Kyaw Than, father of Ko Aye Kyaw.
"We want justice. We want police to arrest the other one who fled from the crash," U Aung Kyaw Than said.
Currently, local police are still investigating if the vehicle involved in the accident is owned by the Engineering Company. Regional police seized the vehicle; however, its present location is unclear.
The DMG contacted Apauk Wa police station by phone for a statement but could not reach the relevant officials.