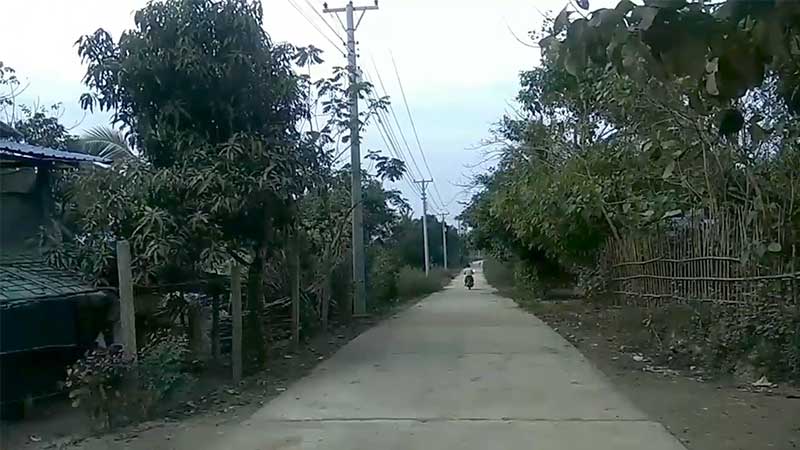 Wuntha | DMG
January 14, Maungdaw

Residents of Tharyar Kone village in southern Maungdaw Township say they remain powerless, in a literal sense, after paying to have the village hooked up to the grid only to remain without electricity months later.

Sayardaw U Thu Naya, the village's head monk, told DMG that people representing themselves as electricity department staffers came to the village three months ago, saying Tharyar Kone would soon have power. They installed light bulbs and power points at his monastery and some houses, with villagers having to pay for the supposed hookup, the monk said.

"He introduced himself as Soe Moe Kyaw from Buthidaung Township's electricity department and took our money for installing the power line and necessary equipment. Whenever we called him, he said he 'will come tomorrow.' But he never turns up and we don't hear anything about him," Sayardaw U Thu Naya said.

"When we went and told this to Maungdaw's electricity supply board, we were told that the office head wasn't at the office."

Residents said that each household paid about K250,000 (US$167) and the monastery paid more than K700,000 (US$467) to bring electricity to Tharyar Kone village.

Maungdaw District electrical engineer U Hein Moe Htet said power had not yet been distributed because only one person from Tharyar Kone village had applied to have electricity, according to their records. He added that the villagers should not trust brokers who promise to help them get electricity.

Local officials would investigate and take action if the villagers file a formal complaint, he said.

Although 24-hour electricity was ostensibly launched on December 22, 2018, in Maungdaw Township, some villages including Tharyar Kone remain off the grid.