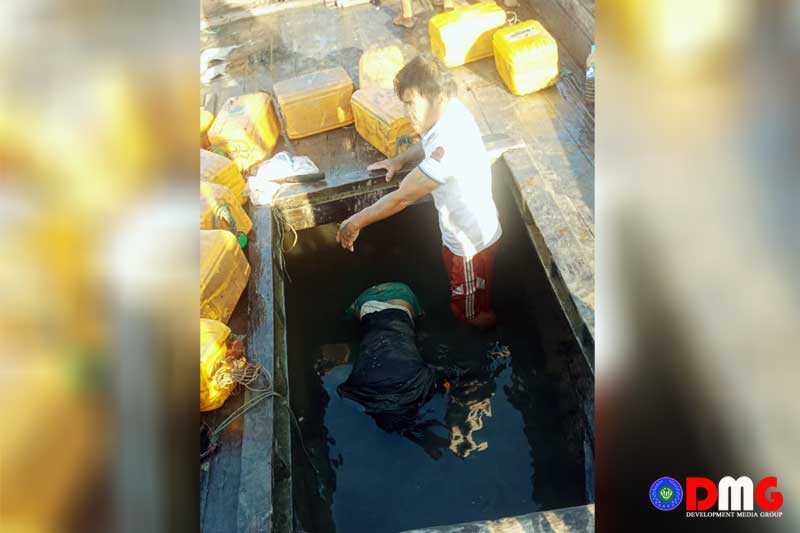 Khaing Min | DMG
January 16, Kyaukphyu
 
A fishing boat was hit by a ship in Arakan State's Kyaukphyu Township, killing four people aboard the smaller vessel and leaving one person missing, according to the Kyaukphyu Myoma police station.
 
Deputy police officer Kyaw Zaw from the station said the fishing boat was carrying seven people when it was struck by a larger, unidentified vessel while fishing near King Pinlehnar village on the evening of January 13.
 
Two people survived the accident, four were found dead in the hull of the boat and one remains missing.
 
"We don't know yet which ship hit the boat," Kyaw Zaw said.
 
The fishing boat was owned by one of the deceased, U Aung Kyaw Nu from Sin Tat Maw village in Pauktaw Township. After hearing of the accident, U Aung Kyaw Nu's brother, U Maung Tun Aye, searched for the boat together with other villagers.
 
According to the Kyaukphyu Myoma police station, U Maung Tun Aye submitted a complaint about the apparent hit-and-run incident, and a case has been opened under Sections 280 and 304(a) of the Penal Code, covering rash navigation of a vessel and causing death by negligence, respectively.