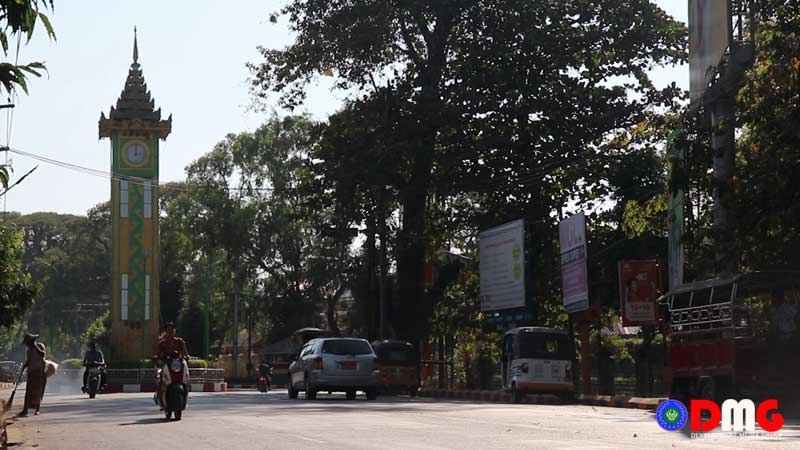 Min Tun | DMG
January 30, Sittwe
 
The Arakan State government has said that one-way traffic flow will be introduced on some roads in Sittwe to reduce congestion and improve road safety.
 
Members of the state government met civil society organizations and community leaders in Sittwe on January 28 at the state government office to discuss implementation of the one-way road system.
 
"In this area, people don't like hearses to be driven through their quarters. So if we introduce the one-way road system, how will we cooperate with the public, or how will the public join us, or what kinds of difficulties might we face? We will have to hold one or two more meetings about this," said Arakan State Electric Power, Industry and Transportation Minister U Aung Kyaw Zan.
 
He added that the one-way system is scheduled to come into effect on February 16, provided they can discuss with residents about driving hearses through their quarters.
 
"We will have an educational period. Issues may crop up while we are working on the new system. We need to take time to change people's mindsets," Arakan State Chief Minister U Nyi Pu said.
 
DMG asked 10 people including drivers of cars, trishaws and three-wheeled vehicles for their opinions on the forthcoming one-way road reconfiguration, and most of them supported the planned change.
 
Those who did not approve said the plan could make travel times longer.
 
According to the state government, similar one-way systems were already introduced in Kyaukphyu and Thandwe townships.