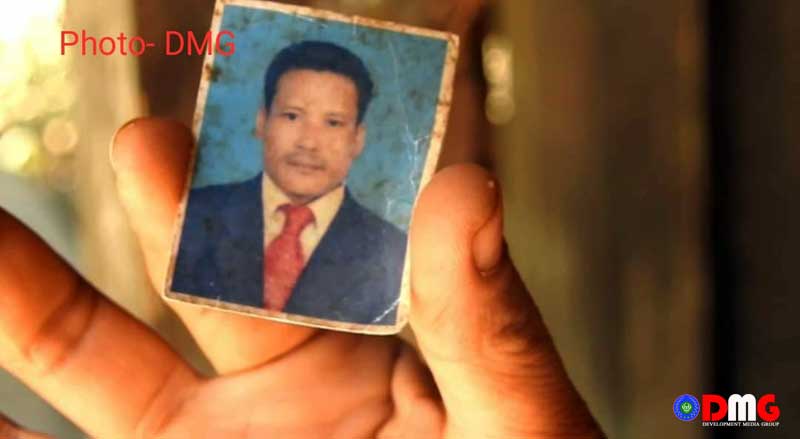 Aung Kaung Zaw | DMG
January 9, Ramree
A financial officer for the National League for Democracy (NLD) in Ramree Township, Arakan State, was detained by an armed group at about 6 p.m. on February 8, township party secretary U Tin Yi said.
U Zayar Min of Kyauk Sauk village was returning home with his brother from a sawmill located between Kyauk Sauk and Kalar Pone villages, about 10 miles from Ramree town, when he was abducted by a group of eight armed persons.
"When it comes to armed groups, we only have one [here]: the Arakan Army. So, the AA took him. We have notified the party headquarters about this," U Tin Yi said.
U Zayar Min is an active party member and led an event on December 4 to show support for State Counsellor Daw Aung San Suu Kyi, who led the Myanmar defence at the International Court of Justice in The Hague, Netherlands, late last year.
"The AA has threatened us since we held that event," U Tin Yi said.
However, AA spokesperson Khaing Thukha denied the accusation that his group had abducted the NLD member.
"We didn't detain him. Just because he was detained by an armed group, you can't say it was the AA," he said.
U Zayar Min's wife, Daw Myint Myint Than, said her husband hadn't done anything wrong. She said she was very upset about his detention and called on his captors to release him as soon as possible.
"I am Arakanese. My husband is also Arakanese. It shouldn't be like this among the same ethnic people. Why did they do that?" she asked.
The AA detained Buthidaung Township's NLD party chairperson U Ye Thein on December 11 for similarly organising an event in support of Daw Aung San Suu Kyi's defence of the country before the International Court of Justice.
On December 25, the AA stated that U Ye Thein had been killed by a Tatmadaw artillery shell while he was in the custody of the ethnic armed group. The Tatmadaw denied that claim.