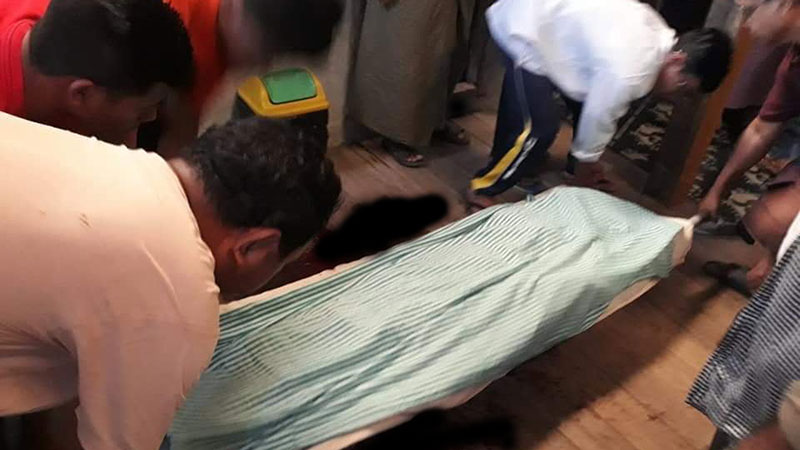 Win Nyunt | DMG
28 February, Sittwe
 
A woman was found dead in her home with her neck slashed in the Arakan State capital Sittwe's Ohe Tan Ward, at about 11:30 a.m. on February 28.
 
Jewelry owned by the victim, identified as Daw Ma Kyawt, was stolen in the apparent murder-robbery, according to her husband U Thein Shwe Win.
 
Daw Ma Kyawt, in her 50s, was the owner of a rice sales center named "Thein Shwe Win". She is believed to have been killed while having lunch inside her house near the rice shop.
 
"She came back home for lunch. My wife was found dead about five minutes later when I went back home because my child was crying. Her jewelry was stolen and her neck was slashed with a knife," U Thein Shwe Win told DMG, describing the looted jewelry as a gold necklace and gold bracelets.
 
The body of the victim was sent to Sittwe's hospital for an autopsy, according to family members of the victim.
 
DMG attempted to contact Sittwe's Myoma police station to seek confirmation of Friday's murder, but a police official replied that they were too busy with the case to comment on it.