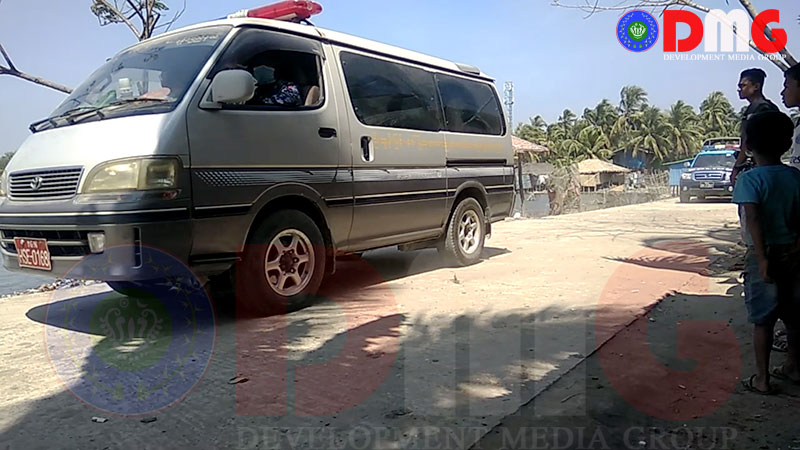 Cha Lu Aung | DMG
16 March, Maungdaw

An officer from the No. 5 Border Guard Force in Arakan State was trampled to death by a wild elephant on March 14 during the search for two missing women in Maungdaw Township, residents said.
The body of Police Sub-Lieutenant Kyaw Hlaing Oo was found in a patch of forest between Wai La Taung and Lai Thi villages as a search party some 600 strong, including BGF members, fanned out to look for two women from Baung village in northern Maungdaw Township whose whereabouts remain unknown.
"He left the group to relieve himself. He was missing and finally found dead with injuries from an elephant's step," said an officer from the Aung Tha Pyay BGF station.
Three ethnic Mro women went missing on March 13 and the body of one was found with her throat slashed later that evening. The two other women remain missing despite the joint search effort launched by local villagers and security forces.
Murder and missing persons reports are not uncommon in northern Arakan State's Maungdaw Township, where a transnational drug trade and the presence of multiple armed insurgencies make for a sometimes deadly combination.
Village administrators and innocent civilians have been among the victims of killings and kidnappings, with locals saying a failure to solve many of the cases or bring perpetrators to justice underscores an overall lack of rule of law and security that is particularly acute in rural and remote parts of the border region.