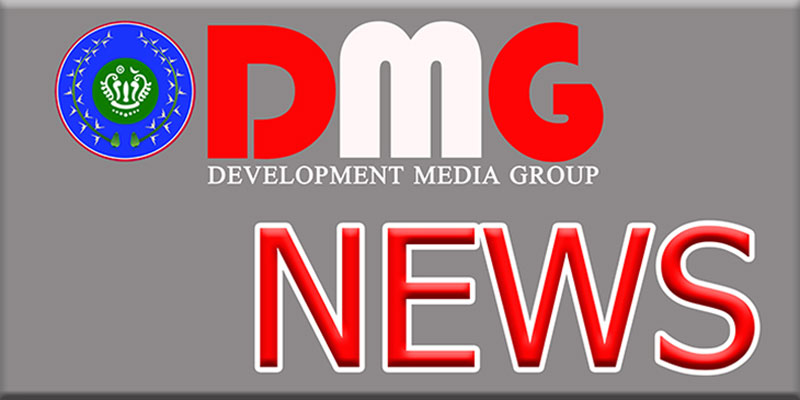 Hnin Nwe | DMG
20 March, Kyauktaw

Five civilians were injured by artillery fire near the Kispanadi Bridge in Kyauktaw Township, Arakan State, on the morning of March 20, according to residents.

Two of the injured were working at a rice mill in Peinhne Chaung village, about one mile from the Kispanadi Bridge, when an artillery shell exploded in close proximity, said U Nyi Bu, a philanthropist from a local social organization. The men were identified as U Chit Sein, 53, from Paik Thel Ward, and U Kyaw San, 60, from Wet Hmine village in Kyauktaw Township.

"The victims were working when an artillery shell landed on the rice mill and exploded. One of them is a security guard and the other man is a mechanic. You can see the rice mill riddled with shrapnel," U Nyi Bu told DMG.

U Chit Sein was sent to Sittwe General Hospital with grave leg injuries and is said to be in serious condition, he added.

Another three men, identified as Haylar, 24, Mohidin, 42, and Mardusin, 45, from Kyauktaw town were also injured by artillery fire while they were fishing on the Kaladan River near the Kispanadi Bridge. One of the three, Haylar, was taken to Sittwe General Hospital on Friday due to the severity of his injuries. The other two received medical care locally, with only minor injuries.

"They were injured by the artillery shells while they — including my son — were sleeping in a fishing boat on the river. Seven navy ships were passing through near their fishing boat along the river and they were injured by fire from the navy ships," said Haylar's mother.

The Lower House lawmaker for Kyauktaw Township, U Tun Win, confirmed the reports of civilian injuries. He told DMG that he did not know whether there had been hostilities between the Tatmadaw and the Arakan Army on the day of the shellings.

"Some civilians were wounded in artillery explosions. I heard that the Kispanadi Bridge was slightly damaged by artillery shelling. It is difficult for me to confirm whether there had been clashes between the Tatmadaw and Arakan Army near the bridge this morning," he said.

Fighting between the Tatmadaw and the Arakan Army in Arakan State has claimed the lives of more than 130 civilians and injured over 360, according to figures from the Arakan Students Union (Universities-Yangon) released in December.