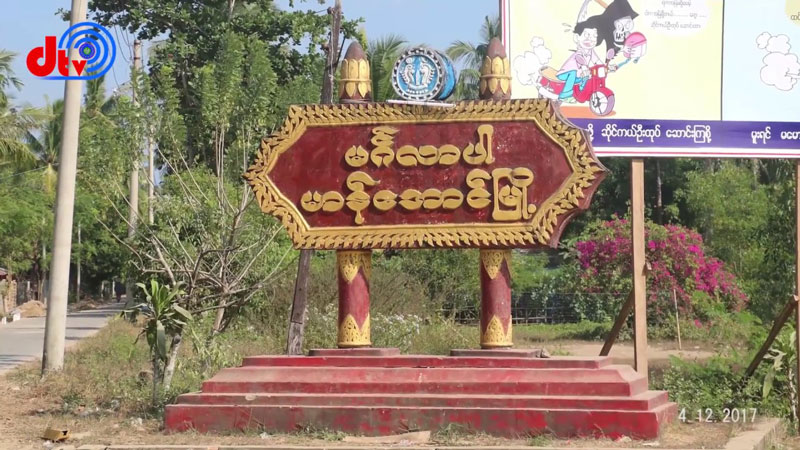 Aung Kaung Zaw/DMG
21 March, Manaung

As one of several towns in Arakan State that see an influx of migrant workers returning to their hometowns and villages this time of year, residents of Manaung are flagging the possibility that some could be bringing the coronavirus home with them.
As many people with jobs outside Manaung Township have returned home for the Thingyan holiday, locals have asked authorities to screen them for signs of the virus, such as a high temperature or other flu-like symptoms, said U Maung Tin, a resident of Manaung.
"Currently, the township General Administration Department released a statement not to hold mass events. The statement was issued on March 18. However, no activity to prevent the deadly virus infection has been carried out so far," he said. "Authorities should test the body temperature of people who returned home from their work in Thailand and China."
Many people originally from Manaung are working in Yangon, China, Thailand and Malaysia, residents said.
"Some people are working in Thailand and China. They have arrived at their homes now. But authorities did not do any test on their health," said Ko Zwe Yan Naing, the information and youth affairs officer for the Manaung Youth Network.
An education program on preventing the coronavirus, also known as COVID-19, was provided in Manaung on March 14, but residents said the majority of people did not know about it.
To mitigate the risk of COVID-19 contagion and spread, the Myanmar Embassy in Malaysia has advised against travelling from one country to the other until April 30, effectively signaling that the act of returning from abroad for Thingyan was frowned upon by the Myanmar government.