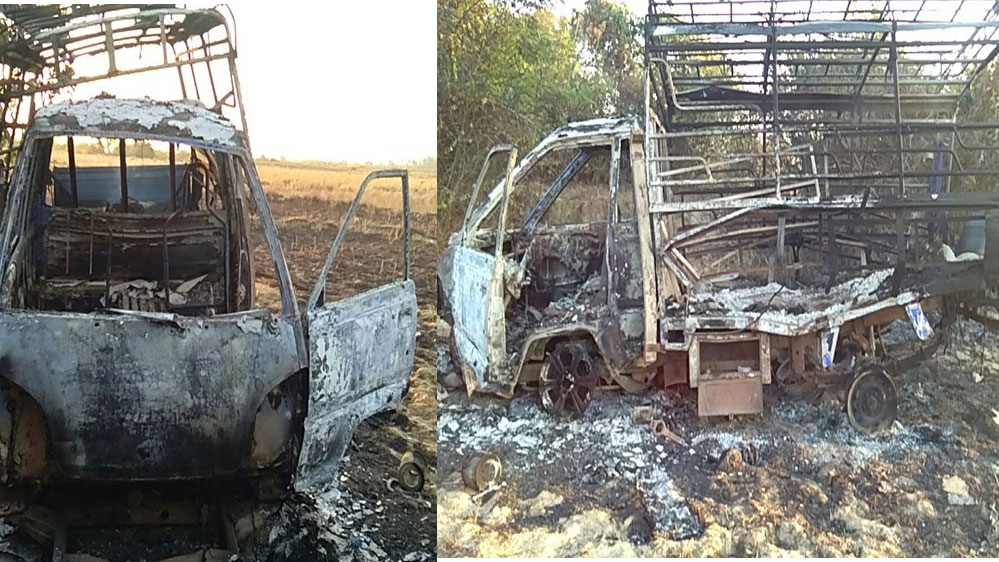 Khaing Min/ DMG
23 March, Kyaukphyu

A military convoy was attacked by mines on March 23 at about 7 a.m. between Pyone Pyae and Alaechaung villages, near Sane town in Arakan State's Kyaukphyu Township, a resident of the town told DMG.
The resident, who asked not to be named for safety reasons, said the sound of gunfire could be heard after the explosions.
"Four mines blew up. There are injuries, but I do not know the number of injured," the anonymous source said.
U Maung San, administrator of Kaing Chaung village-tract, said some villagers from Pyone Pyae were detained by the Tatmadaw for interrogation following the mine blasts.
"I cannot confirm the mine blast. No one gave a response. I heard that villagers of Pyone Pyae were taken to Sane town by car. I was firstly told that 22 men were taken. Later, I heard that women were also detained. But I do not know the number of women," he said.
U Soe Moe Kyaw, the Kyaukphyu Township administrator, confirmed the mine blast near Sane town, but said he was not aware of the details.
DMG phoned the military's Western Command spokesperson Colonel Win Zaw Oo for more information about the mine attack, but he could not be reached.