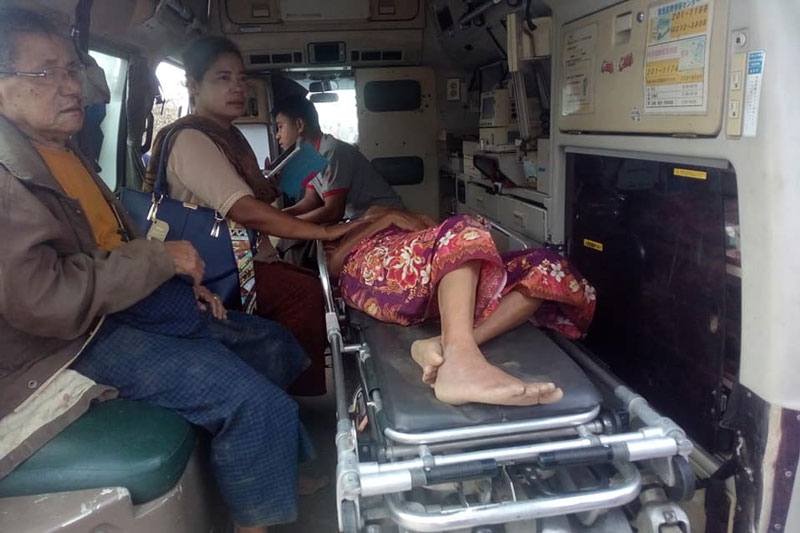 Win Nyunt | DMG
27 March, Sittwe
 
One person was killed and three others were injured when a car overturned at a village in Taungup Township, Arakan State, according to a local social organisation.
 
The accident occurred at about 6 a.m. on March 27 when a car with four people inside flipped over near a cemetery in Paukpyin village while heading to Bu Shwe Maw village from Taungup town. One man was pronounced dead at the scene and the three others — one woman and two men — sustained minor injuries in the accident, said the chairman of the Waiyar Weiksa funeral service, U Tint Tun Aung.
 
"The victims of the traffic accident returned from Yangon after seeing the doctor at a clinic. They came back to their village by a car from the monastery of their village. The car overturned near a graveyard while on the way to the village," he told DMG.
 
DMG contacted a police official from the Taungup Myoma Police Station to seek confirmation of Friday's traffic accident. The police official confirmed the report but added that he did not know the details of the incident.
 
The three injured are expected to make full recoveries and are receiving medical treatment at Taungup Hospital. The body of the victim was sent to his native village, according to the local funeral service.