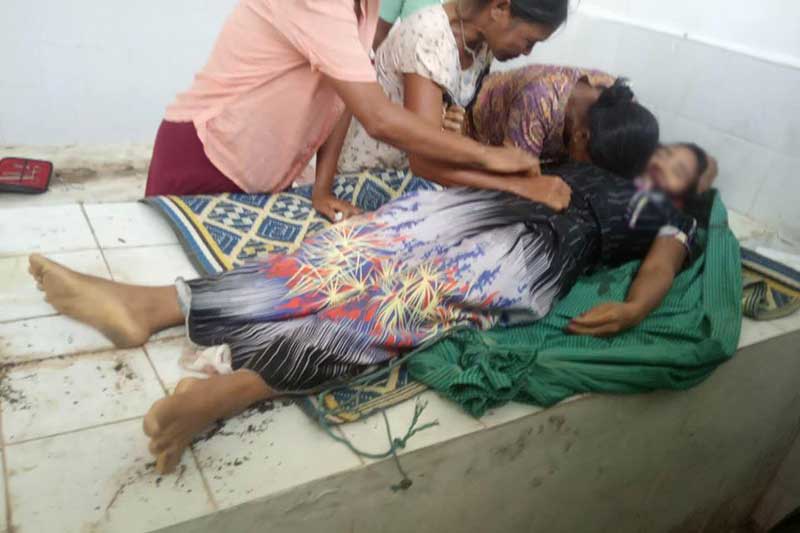 Myo Thiri Kyaw | DMG
3 April, Buthidaung

The wife of a corporal from a Tatmadaw battalion based in Arakan State's Buthidaung Township was fatally shot on April 3, according to family members and a local lawmaker.

The 22-year-old victim from Than Khway village was identified as Daw Phyu Thein Chay, aka Daw Ma Than Win. She died of gunshot wounds in the compound of the Tatmadaw's No. 551 military regiment east of Buthidaung when she went there to withdraw her husband's salary, said U Maung Tun Aye, the village administrator and father of the victim.

"I received a phone call at about 11 a.m. that my daughter was shot dead. We went to the military battalion to carry my daughter's corpse but they [military security personnel] didn't allow us to do so. We asked the local legislators for help to take my daughter's body but our request was denied by the military," he explained.

U Tun Aung Thein, an MP representing Buthidaung Township in the Arakan State legislature, confirmed the fatal shooting.

"The victim's father phoned me about the shooting. He told me that he didn't know exactly who shot and killed his daughter," the parliamentarian said.

DMG attempted to contact Colonel Win Zaw Oo, spokesperson for the military's Western Command, and Brigadier-General Zaw Min Tun from the Tatmadaw True News Information Team, seeking confirmation of Friday's shooting, but their mobile phones were turned off.