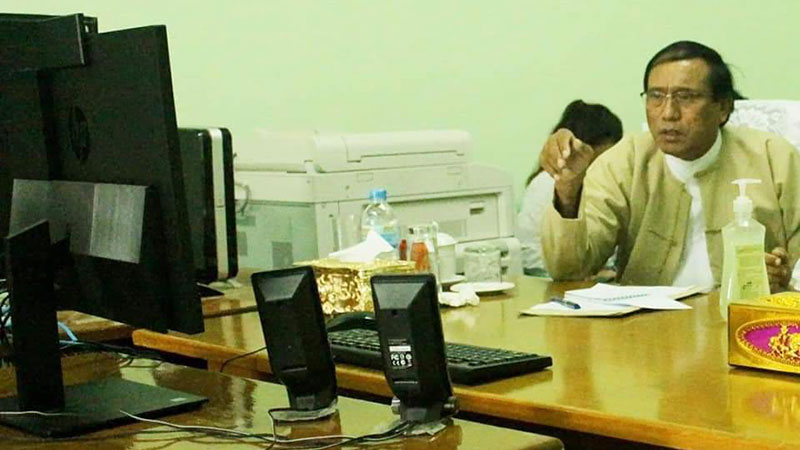 Win Nyunt | DMG
7 April, Sittwe
The Arakan State parliament Speaker and Ola Almgren, who serves as the UN Resident Coordinator in Myanmar as well as the country's UN Humanitarian Coordinator, had an online discussion about Arakan State affairs on April 5, with the conversation touching on a variety of issues facing the volatile region.
The Speaker, U San Kyaw Hla, said they talked about the mobile internet ban currently in place in parts of Arakan State; difficulties the media face in accessing information; increasing numbers of IDPs due to fighting between the Tatmadaw and the Arakan Army; and prospects for holding the 2020 election in Arakan State.
"They asked me if the election can be held in Arakan State. I said it is 75 percent impossible because the AA was declared as a terrorist group, which could intensify the fighting between the two sides. So, the state might be far from holding elections. They did not offer any comment over the possibility of holding the election," he said of the video teleconference.
Sunday's discussion included the weaknesses and strong points of the Arakan State government's coronavirus prevention and mitigation efforts, its humanitarian aid provisioning and the peace process, the Arakan State legislative leader said.