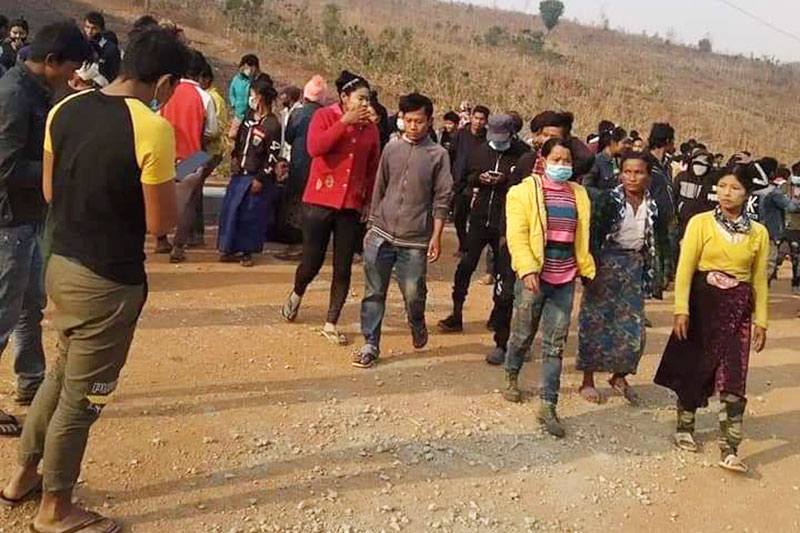 Hnin Nwe | DMG
1 May, Sittwe
 
A total of 257 Arakanese migrant workers employed in the Myanmar-China border region returned to Arakan State on May 1 after undergoing a 21-day quarantine in the town of Silu, Shan State, according to the workers.
 
The returnees are labourers on watermelon plantations in China, and Chinese police arranged a bus for them to a border gate in eastern Myanmar's Wa region on April 4.
 
The Wa armed group assisted them with transport from there, with the group eventually ending up in Silu town to undergo a mandatory quarantine as part of government efforts to mitigate the spread of coronavirus.
 
Ko Than Nyunt Maung, one of the returnees from China, told DMG that the group arrived at the checkpoint for Arakan State's Ann town on Friday afternoon.
 
"Police from Silu town helped us with everything. They arranged the bus and food. We were checked for health and identity at Ann," he said.
 
The returnees are residents of Ponnagyun, Kyauktaw and Sittwe townships.
 
As of May 1, there were 151 confirmed COVID-19 cases in Myanmar, with six recorded deaths from the virus. There have been no COVID-19 cases reported so far in Arakan State.