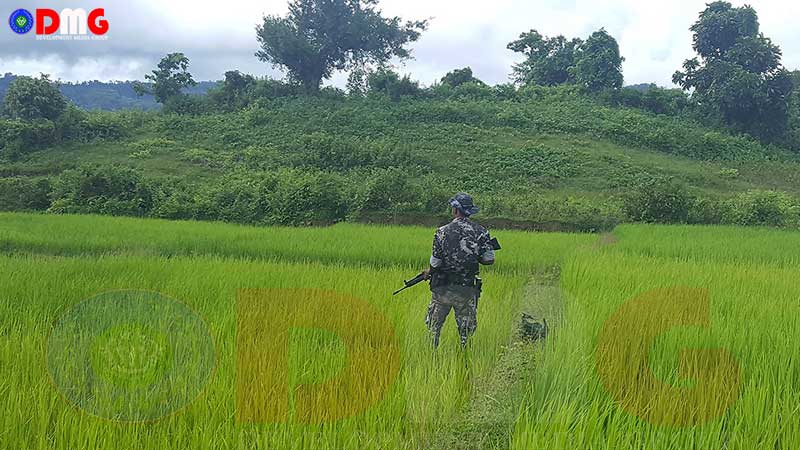 Su Mon and Cha Lu Aung | DMG
3 May, Sittwe

Fighting occurred between the Arakan Rohingya Salvation Army and a Border Guard Force contingent on May 2 along the Myanmar-Bangladesh border, injuring two policemen, according to the Office of the Commander-in-Chief.
While members of the Border Guard Force were conducting a patrol along the border fence in Maungdaw Township, Arakan State, members of ARSA on the Bangladesh side ambushed them at a location 400 metres southeast of the border post known as BP-41.
BGF and Tatmadaw soldiers reinforced the patrolling unit during the fighting and the ARSA assailants retreated from the scene, the military chief's statement said.
Police Sub-Lieutenant Tin Win Naing sustained a head wound and Police Constable Zayar Thein was injured in his thigh during the clash.
On April 8, the Tatmadaw reportedly seized ammunition and utensils from an ARSA cache about 2.5 kilometres west of Kha Maung Seik village. One week later, ARSA fighters ambushed a BGF contingent at a location about 2 kilometres northwest of the same village, killing a policeman.
The Tatmadaw also announced that on April 29 it shot dead two ARSA members, whose bodies were found along with drugs, homemade explosive devices and related accessories about 1.5 kilometres north of BP-41, the border region where Saturday's fighting occurred.