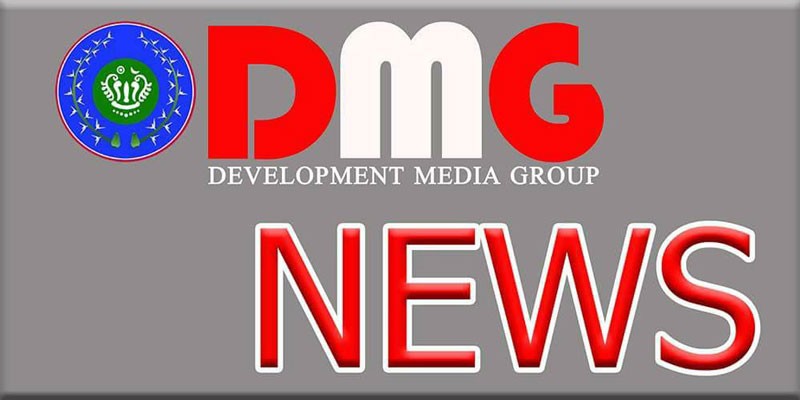 Kyaw Myo Aung | DMG
4 June, Maungdaw

People who have had close contact with coronavirus "Case No. 234" from Maungdaw Township, Arakan State, will not be placed under facility quarantine, Maungdaw district hospital superintendent Dr. Kyaw Maung Maung Thein told DMG.
"They do not need to be under facility quarantine because they wore PPE [personal protective equipment] when they had contact with the COVID-19 confirmed patient. There is no plan to lock down the village he lives in. Field inspection shall be conducted," Dr. Kyaw Maung Maung Thein said.
Case No. 234, a 38-year-old man, and his four family members returned illegally from Bangladesh to Maungdaw Township on May 30 and stayed at Ooshaykya village for two nights. The four family members are under quarantine at the Hla Phoe Khaung Transit centre.
Concerns had been raised about the potential for coronavirus transmission and spread at Ooshaykya village and beyond following the arrival of Case No. 234 and family.
"We submitted to the state chief minister [a suggestion] to lock down the village they stayed at. Health staff who have had contact with them also need to be under facility quarantine," said Arakan State lawmaker U Tun Hla Sein from Maungdaw Township.
With public health anxieties running high among people in Maungdaw Township, authorities from the health department should be transparent about the measures they are undertaking, he suggested.
"When we noticed they arrived at the village, they had already met with their relatives," said the administrator of Ooshaykya village, Serus Salam, referring to the family of five traveling from Bangladesh. "The family and all villagers were told not to go outside their homes and the village because the Border Guard Force for the Ngakhuya area notified us."
As of June 3, Bangladesh had reported 55,140 coronavirus cases with 746 deaths caused by the disease.
So far there have been three confirmed COVID-19 cases in Arakan State; one each in Thandwe, Taungup and Maungdaw townships.