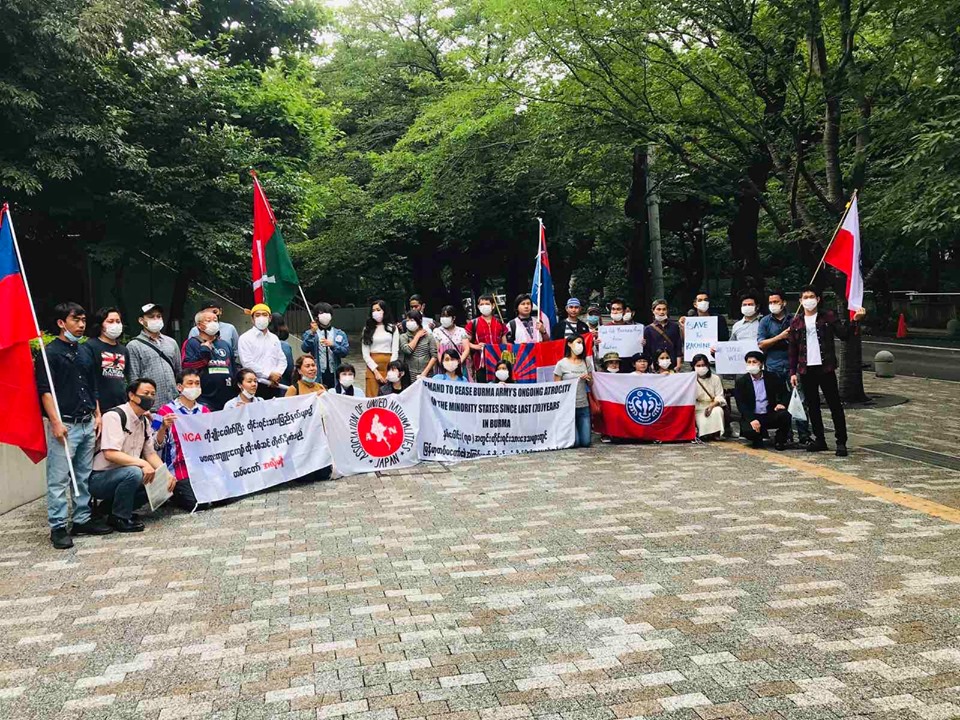 Khine Roe La | DMG
25 June, Japan 
Myanmar citizens living in Japan staged a protest in front of the Myanmar Embassy in Tokyo on June 25, calling for an end to military offensives in Arakan and Chin states.
More than 60 ethnic Arakanese, Chin, Kayin, Kachin, Palaung, Mon and Shan people participated in the protest, according to the Japan-based Arakan National Democratic Party (ANDP). 
"The protestors denounce military offensives by the Myanmar Tatmadaw in Arakan State and call for an end to human rights violations and for lifting the world's longest-running internet ban," said U Phone Myint, chair of the ANDP in Japan, referring to an internet blackout that the government has imposed on seven Arakan State townships and Chin State's Paletwa Township.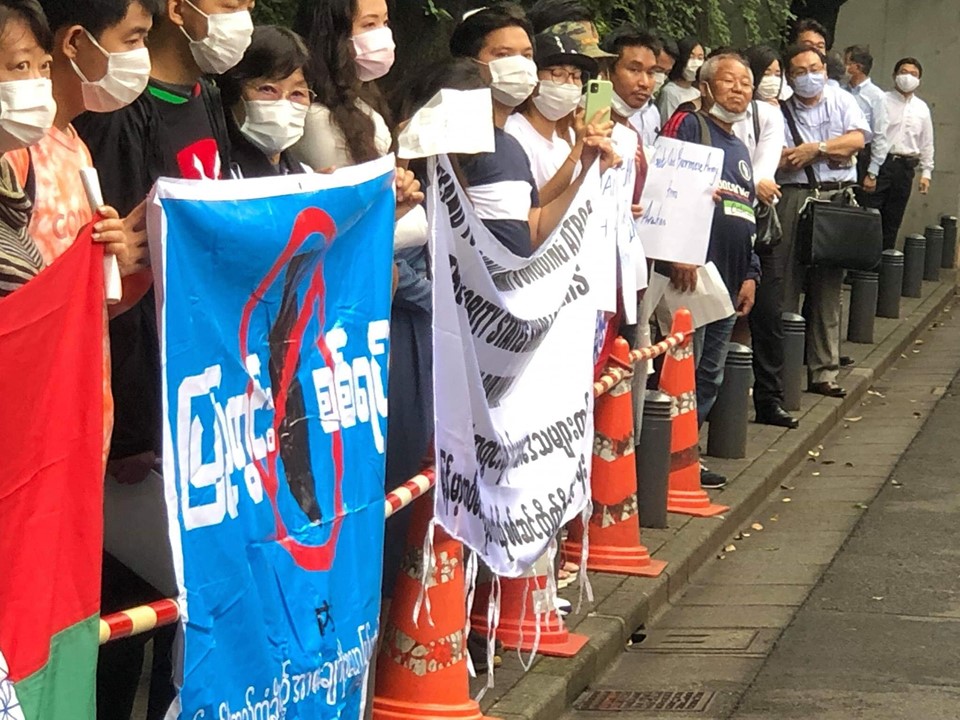 The shutdown has led to increased economic hardship and violations of human rights, as well as denying more than 1 million people timely access to information, opponents of the internet embargo contend — a sentiment echoed by the ANDP on Thursday.  
Protestors also called on the government to strive for genuine peace in Myanmar; to provide necessary assistance to internally displaced people (IDPs); to allow local and foreign journalists to freely cover the news, and to withdraw charges against members of the media; and to open up access to news websites currently blocked by the Ministry of Transport and Communications. 
"Due to the internet shutdown, we find it difficult to make calls to our families until now. We don't get any information. We face financial difficulty when we make a direct call to our families from here," U Phone Myint added.   
At a press conference on June 23, a Tatmadaw spokesperson said that despite calls for lifting the internet ban, there was no plan to restore internet access to the affected townships.