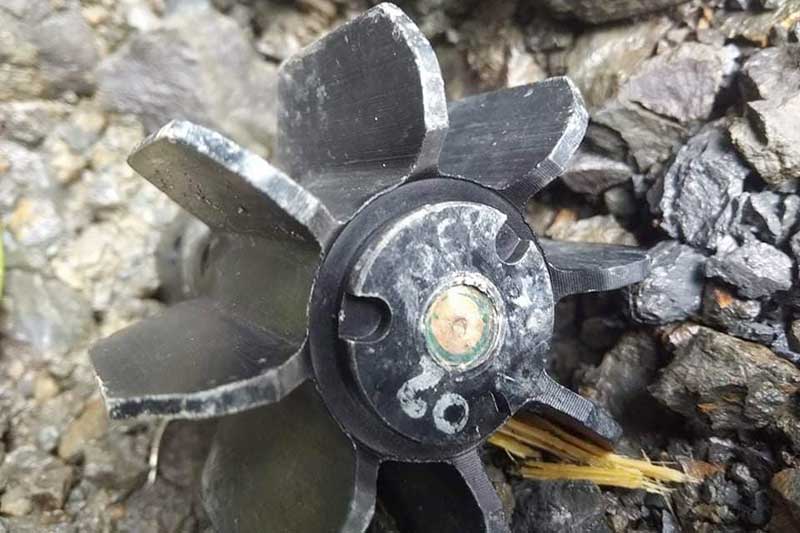 Khin Tharaphy Oo | DMG
12 July, Ponnagyun

Heavy weapons and small arms fire in Ponnagyun Township's Ywarhaung ward left an elderly man dead and a teenage girl wounded on July 11, according to the victims' family members.

U Oo Shwe Thar, 75, died on the spot at about 7 p.m. on Saturday and Ma Thanda Oo, 13, was hospitalised with leg wounds.

Daw Hmya Khin, the wife of U Oo Shwe Thar, said: "My husband, hiding in the house, died by artillery shelling. We were hiding in the house because we heard the sound of gunfire. The heavy shell hit his left chest. He died on the spot."

The funeral for U Oo Shwe Thar was held on Sunday, according to his family members.

Daw Ma San Thar, the grandmother of Ma Thanda Oo, said the girl's father phoned his wife and daughter telling them to return to the downtown area when they were fired upon.

"Shots were fired at them from the direction of the mountain, while on their way downtown," she said.

Ma Thanda Oo is receiving treatment at Ponnagyun Hospital and the wounds to her leg are not considered life-threatening, said Daw Ma San Thar.

"The people are worrying. They are embittered by the incident as it took place even in such a stable condition," said U Aung Than Tin, a lawmaker from Ponnagyun Township, describing the area as being relatively peaceful compared with other parts of war-torn Arakan State.

"All the residents know which side is responsible for the shooting," he added. "The people totally hate the organisation that shot it."

The conflict in Arakan and southern Chin states has displaced tens of thousands and resulted in hundreds of civilian casualties due to landmines, stray heavy weapons and small arms fire, and other combat-adjacent violence.