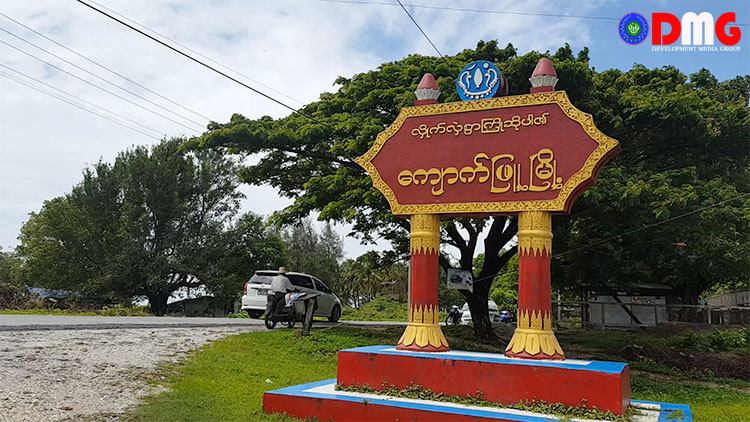 Myo Thiri Kyaw | DMG
12 July, Kyaukphyu

Two men from Sai Chone village in Kyaukphyu Township, Arakan State, were reportedly arrested by the Myanmar military on July 11, according to residents.

The detainees were identified as Ko Tun Myint Soe, 33, and Ko Phyo Win Aung, 20, the villagers said.

A 100-strong military contingent arrived at Sai Chone village in trucks at about 4 a.m. on July 11, gathered the villagers at a local school and checked their mobile phones, residents said.

Security personnel arrested the two men and took them to the Dhanyawadi Naval Base about 1 mile from the village, said Ko Nyan Myo Tun, a resident.

"Being a villager, I am worried about my safety due to the Myanmar Army's frequent arrests," he told DMG. "I am concerned for the detainees' security because they could be killed."

Daw Yi Yi Win, the mother of Ko Phyo Win Aung, said she was worried about the safety of her son.

"They [military personnel] said my son has been detained over possession of suspicious evidence," she added.

"My son earns his living as a carpenter and has no links to the Arakan Army. I would like to ask the Myanmar Army to free my son as fast as possible because he is innocent," said Daw Than Mya Sein, the mother of Ko Tun Myint Soe.

DMG phoned Brig-Gen Zaw Min Tun of the Tatmadaw True News Information Team for comment on the arrests, but he could not be reached.

In June of this year alone, at least 19 people were arrested by the Myanmar Army on suspicion of having links to the Arakan Army, according to reports compiled by DMG.