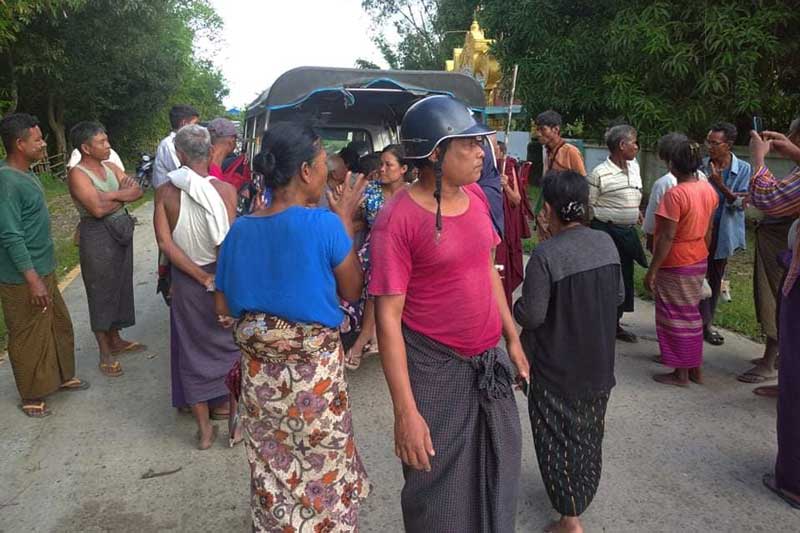 Hnin Nwe | DMG
14 July, Rathedaung 
Nine people who were trapped in Chainkharli village, Rathedaung Township, due to fighting near the village on Monday morning were rescued on Tuesday evening, according to the village administrator. 
One of the villagers pinned down did not escape alive, however. Sixty-year-old U Maung Tun Sein was caught in lethal crossfire as Tatmadaw troops entered the village while he was hiding in his home, said Daw Oo Tin Nyunt, the victim's widow. 
His body was not found when the stranded villagers were rescued from the village, said local administrator U Tun Tin Soe. 
"All villagers trapped in the village have been rescued safely. There are no more reports of deaths," he said. 
Three people who were detained by the Tatmadaw while they were trapped in the village were also released, U Tun Tin Soe added. 
Chainkharli residents fled to nearby villages such as Done Pike, Aungbala and Than Chaung. 
The number of IDPs in Arakan State has reached nearly 200,000 as a result of conflict between the Tatmadaw and the Arakan Army, according to the Rakhine Ethnics Congress.