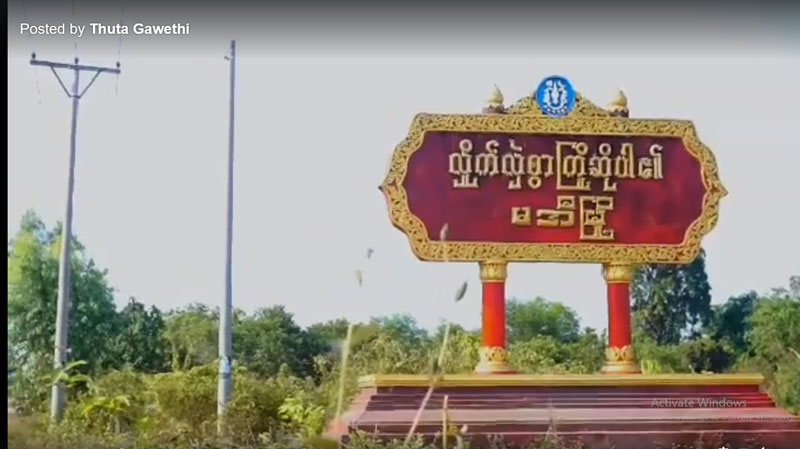 Hnin New | DMG
20 July, Taungup 
The chair of the Arakan National Party (ANP) in Taungup Township's Maei town has been released after being held in military custody for more than a month, reportedly on suspicion of having links to the Arakan Army. 
"I was neither beaten nor tortured in military detention," U Myo Lwin told DMG. "I was interrogated by military personnel. I am very pleased about being released by the military because I was arrested without any reason or evidence." 
Authorities including security personnel and a Maei town ward administrator arrived at the home of U Myo Lwin and took him away in handcuffs on June 9. He was reportedly held in detention by a military regiment in Ann Township and released on July 12. 
Lawyer U Tin Nyo, a member of the ANP's Central Executive Committee, said someone may have levelled an accusation against U Myo Lwin, "but the military didn't find firm evidence to charge him."  
U Tin Nyo added: "He will be transferred to the Maei police station and charged under the Counter-Terrorism Law if the military finds him guilty of wrongdoing. U Myo Lwin was freed because he was found not guilty." 
Elsewhere in Taungup Township, the joint secretary of the Chatphauk village ANP office and a local party member were also detained by the military last month, with the duo yet to be released from custody.