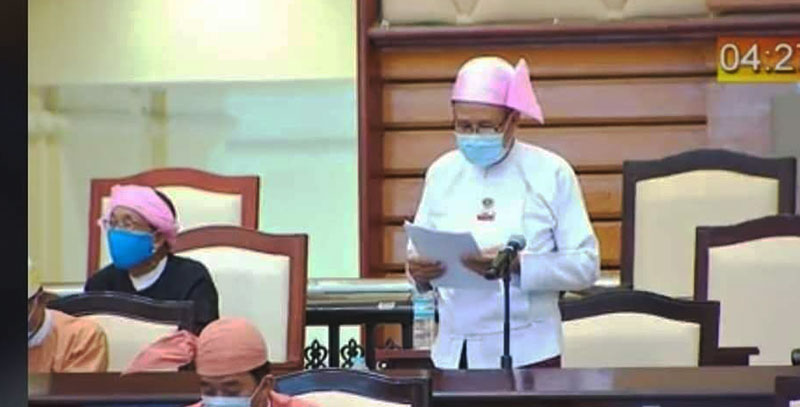 Aung Kaung Zaw | DMG
7 August, Manaung 
A Manaung Township resident is facing a lawsuit under Section 66(d) of the Telecommunications Law for a Facebook post criticising Amyotha Hluttaw lawmaker U Kyaw Than over a question that the MP posed to parliament last month. 
U Maung Maung Ti said he was summoned by the Manaung Township police station after the disgruntled legislator from Arakan State's Constituency-10 opened a case against him on August 5. 
Parliamentarian U Kyaw Than on July 30 asked the Amyotha Hluttaw whether there was a plan to return four houses situated near Manaung port that were confiscated in 1993 for a project, because the project was never implemented there. 
U Maung Maung Tin said he uploaded a post about the matter on Facebook because he was unhappy with the MP's question, explaining that he felt its asking did not represent Manaung Township or the eponymous district, and rather was intended to further the interests of just a few people. 
"I just asked a question in the post. I didn't mean to insult the MP," U Maung Maung Tin said. 
U Kyaw Than has opened a case against U Maung Maung Tin accusing him of disparaging the lawmaker and misleading the public.
In the first four years of the National League for Democracy (NLD) government's five-year term, cases involving violations of free speech were filed against 1,051 people, according to a July 16 statement from the freedom of expression group Athan.