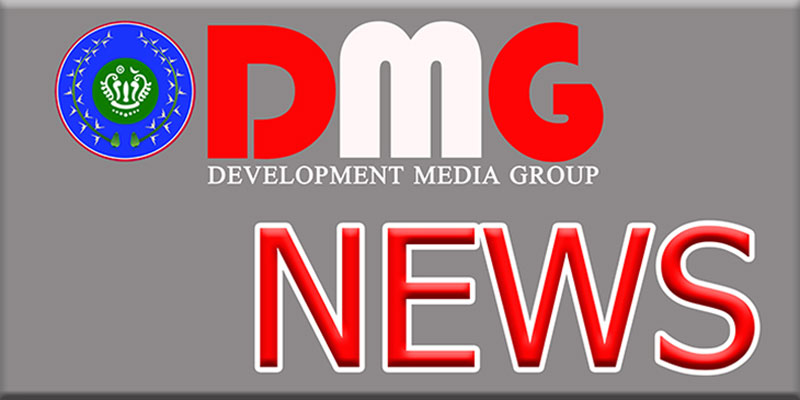 Hnin Nwe | DMG
14 August, Sittwe 
Four men from Kyauktalone village in Arakan State's Kyauktaw Township were taken from their homes by the military on August 14, according to family members of the detainees. 
The detainees range in age from 35 to 50 years old, and have been identified as U Hla Hla Maung, Ko Thar Gyi, Ko Aung Khin Hla and Ko Than Aung Kyaw, their families said. 
A 30-strong military contingent from Kyauktaw-based Light Infantry Battalion No. 376 entered the village at about 10 a.m. on August 14 and arrested the four villagers, said Daw Hla Than, the wife of one of the detainees. 
"They [soldiers] entered the village and conducted a search operation from one house to another in the village and detained four residents," she told DMG. 
There were unconfirmed reports that the military had also arrested another Kyauktaw Township resident from a nearby village, in addition to the four Kyauktalone villagers. 
The military took the four detainees to Shwe Tahlae village in Kyauktaw Township, residents said. 
"I received a phone call from residents from Kyauktalone village about the arrest of four villagers in the afternoon. I don't know the details because I was attending a meeting at that time," said U Oo Tun Win, the Upper House lawmaker representing Kyauktaw Township. 
DMG contacted Brig-Gen Zaw Min Tun and Maj-Gen Tun Tun Nyi from the Tatmadaw True News Information Team seeking comment on the arrest of the four villagers, but they could not be reached. 
A man in Kyauktaw Township was also reportedly apprehended by a military battalion on August 9 while he was travelling to Sabel Hla village from Tawpanzin village. 
In a statement on August 13, the military said 55-year-old U Aye Maung from Tawpanzin village was arrested transporting food supplies to the Arakan Army and was allegedly involved in planting landmines targeting military personnel. 
The number of people arrested by the Myanmar army on suspicion of having illegal ties to the Arakan Army has continued to climb over the past two years amid conflict between the military and the ethnic armed group in the country's west.