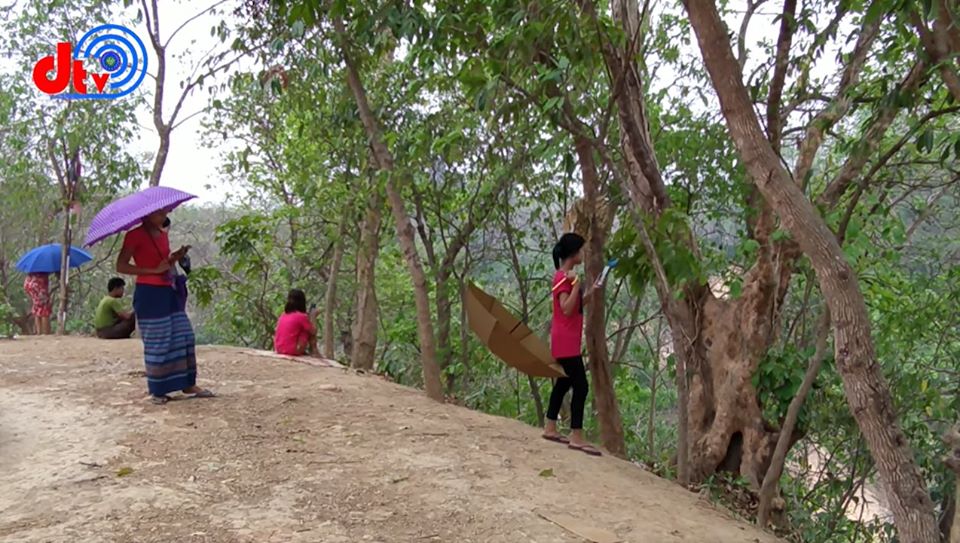 Mrat Swe | DMG
21 August, Sittwe 
In order to access real-time information about COVID-19, locals and lawmakers have called on the government to restore 4G internet in seven Arakan State townships and Paletwa Township, Chin State, where more than 1 million people can currently only connect to a 2G network. 
The government should upgrade internet access in the affected townships rapidly so that people can get information about COVID-19 online, said Ko Moe Zaw, a Central Executive Committee member of the Mrauk-U Youths Association (MUYA). 
"The people cannot surf the internet with 2G. We cannot use Facebook. So we don't get any information. Yesterday, the Ministry of Health and Sports issued a statement about COVID-19. We did not know the information due to lack of full internet access," Ko Moe Zaw said. 
"The internet ban in Arakan and Chin states is the longest in the world," said Lower House lawmaker U Pe Than from Myebon Township. "A continued internet ban will not bring any benefit to our people and the whole country. I would like to urge the government to upgrade 2G to 4G internet." 
A total of 45 patients have so far tested positive for COVID-19 in Arakan State. Sixteen have recovered and were discharged from hospitals while 29 recently reported cases remain hospitalised — 28 in Sittwe and one in Mrauk-U. 
U Aung Than Tin, an MP in the Arakan State legislature from Ponnagyun Township, said: "The people do not get any information about health. I would like to urge the government to restore 4G internet quickly. The virus may spread even to other regions via Arakan State if the internet shutdown is politically motivated." 
On June 21, 2019, the government cut off internet access in Arakan State's Buthidaung, Maungdaw, Rathedaung, Ponnagyun, Kyauktaw, Myebon, Mrauk-U and Minbya townships, and Paletwa Township in Chin State. 
On September 1 of last year, the government restored internet access in Buthidaung, Maungdaw, Rathedaung, Myebon and Paletwa townships, but the ban was reimposed on February 3. 
The government restored internet access in Maungdaw Township for a second time on May 2, and 2G network access was activated in the remaining townships on August 1.