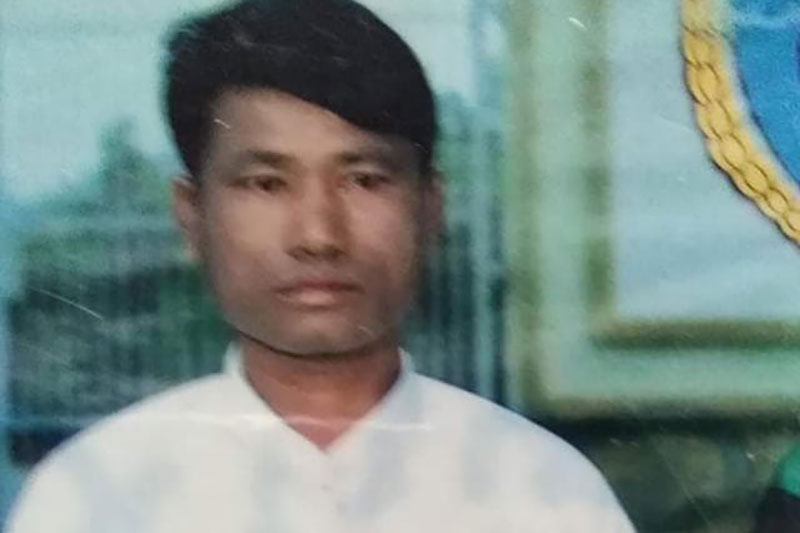 Aung Htein | DMG
11 September, Ponnagyun 
The Tatmadaw has taken back into its custody a rice mill owner from Sabarhtar village in Ponnagyun Township, Arakan State, who had been transferred to a police station in Sittwe, according to family members. 
Security personnel initially arrested 48-year-old U Ye Kyaw Tun on August 31 after they found dozens of rice sacks at his rice mill. 
The Tatmadaw True News Information Team released a statement on September 1 saying the military confiscated 80 rice sacks from U Ye Kyaw Tun's house, adding that the rice was allegedly being stored for the Arakan Army.  
Family members of the detainee have denied the military's accusations, saying U Ye Kyaw Tun has no ties to the ethnic armed group, which the government has designated as a terrorist organisation. 
The Tatmadaw transferred the detainee to Sittwe's No.1 police station on September 2 after conducting a one-day interrogation, family members said. 
The detainee, who was then held in police custody for one week, was brought back by the military for questioning on September 10, said Ko Kyaw Khaing, his younger brother. 
"I was informed about the rearrest of my brother by the police station when I sent food to him this morning. I am very concerned for his safety," he said. 
U Ye Kyaw Tun is facing prosecution under Section 50(a) of the Counter-Terrorism Law and family members say they want the detainee to be afforded due process under the law. 
They are worried about the fate of the accused because they do not know where he is being detained, family members said. 
DMG phoned Maj-Gen Zaw Min Tun of the Tatmadaw True News Information Team seeking comment on the rice mill owner's case, but he could not be reached. 
In recent days, civil society organisations and student unions have called on the government and Tatmadaw to end human rights violations and the war in Arakan State.