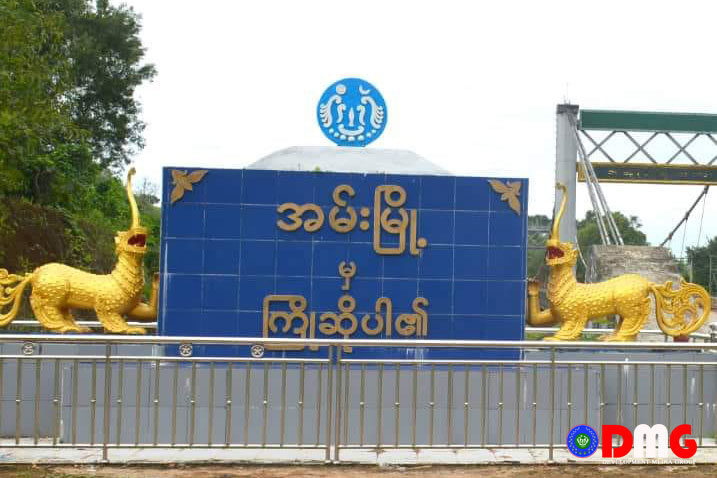 Hnin Nwe | DMG
13 October 2020, Sittwe 
Nine people from Sanae village in Arakan State's Ann Township were taken from their homes and arrested by Tatmadaw troops in recent days, according to family members of the detainees and local residents. 
A military contingent entered Sanae village and arrested two residents and a herdsman on October 10, locals said. 
The following day, soldiers entered the village again and took six villagers from the homes, according to the locals. 
Two of the nine are currently being detained in the village, while the rest are being held on Zeezan Hill in Maei town, said Ko Tin Htay, the son of U Maung Than Tin, who is one of the men arrested. 
"Two of the arrestees were detained in the village and were never allowed to leave the village. The rest, including my father, are being held on Zeezan Hill, where security personnel are stationed," he told DMG.  
"Family members are concerned for the safety of the detainees. What should we do about them?  We are worried that we won't be able to see them again. My father was arrested while herding cattle. We want the detainees to be afforded due process under the law," Ko Tin Htay added. 
DMG phoned Maj-Gen Zaw Min Tun and Brig-Gen Ye Yint Aung of the Tatmadaw True News Information Team for comment on the arrests of the villagers, but they could not be reached. 
Hostilities between the military and the Arakan Army have flared with regularity in western Myanmar since late 2018, and the number of civilians arrested over alleged ties to the Arakan Army continues to climb. 
From June to October 13, a total of 49 people have been detained on suspicion of having links to the Arakan Army, according to data compiled by DMG.