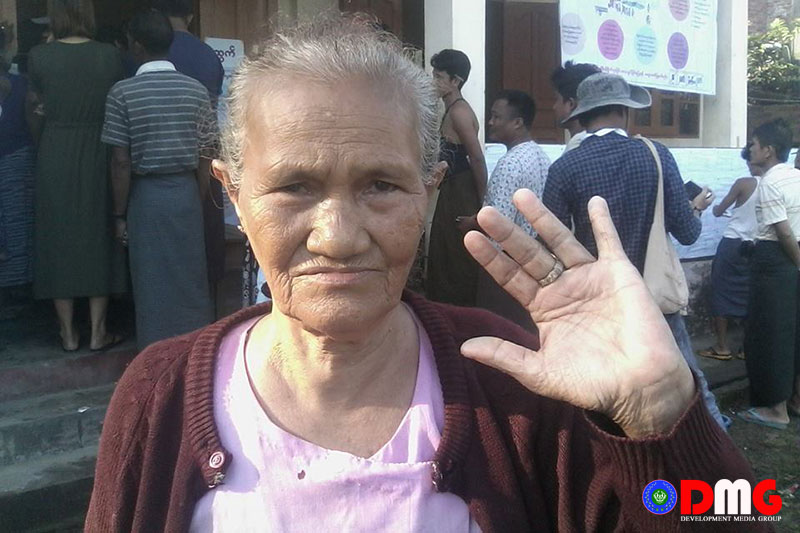 Khin Tharaphy Oo | DMG
15 October 2020, Sittwe

More than 500 civil society groups across Myanmar have urged President U Win Myint to reconsider going forward as planned with elections scheduled for November 8 as the country continues to grapple with the twin crises of resurgent COVID-19 and ongoing conflict in Arakan State.

Altogether 575 civil society groups sent an open letter to the president on October 14.

The letter stated that the president is chiefly responsible for ensuring that the 2020 election is clean, free and fair, in accordance with democratic norms.

Ko Myat Thu Win, who represents the civil society organisations, said people living in conflict zones are concerned about being disenfranchised.

"We must consider whether the election would be free and fair in some places where armed conflict is going on. They [the public] are worried about losing their citizen rights. This [voting] is the right of every citizen," he said.

The groups' statement said there were also concerns about the ability to hold a successful election in just a few short weeks that also adhered to public health best practices amid the COVID-19 pandemic.

The statement said the government was responsible for the situations of Arakan State's conflict-affected people, including more than 250,000 displaced. The signatories urged the president to call an emergency meeting with political parties and civil society to review the situation.

Despite demands from some political parties to postpone the election at a time when COVID-19 infections and deaths in Myanmar continue to rise, the Union Election Commission has said there is no reason to delay the vote and that it will go forward as planned on November 8.