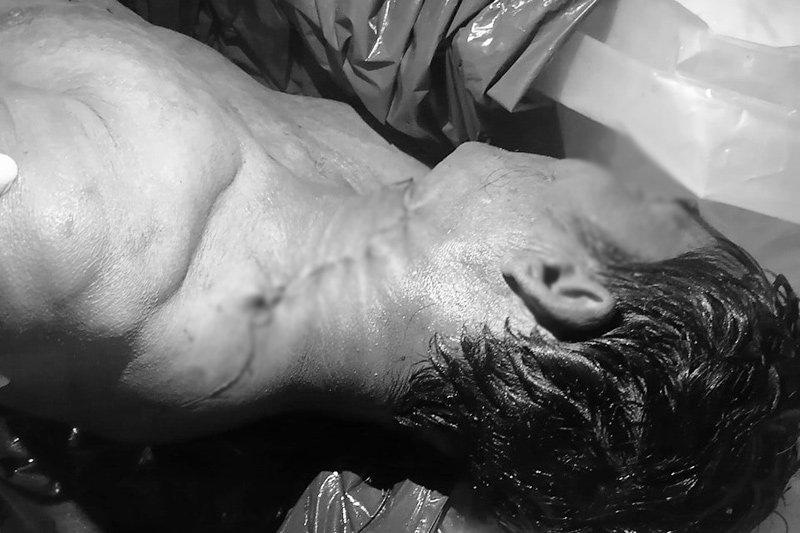 Aung Htein | DMG
5 November 2020, Sittwe

A 64-year-old resident of Sanae town in Arakan State's Kyaukphyu Township was shot dead by the Tatmadaw on November 4 while he was out catching crabs, according to family members.

"I was informed by an official from a local funeral service about my father's death. My father died of gunshot wounds to his abdomen, back and neck," said Ko Tin Tun, the son of the deceased.

The victim, U Kyaw Hla Sein, earned his living crabbing, according to family members.

In a related statement, the Tatmadaw said two suspicious boats were seen floating near a warship docked at a jetty in Sanae Creek while security personnel were on patrol near the pier on November 4. Security forces fired on the two suspicious boats as they did not heed calls to stop, according to the statement.

The statement added that U Kyaw Hla Sein was "caught dead" and Hlaing Tun, 29, was arrested along with explosive devices. The living detainee and the two boats would be handed over to the local police in accordance with procedure, the military said in its statement.

"My father does this work [crabbing] as our family faces livelihood hardship. The Tatmadaw is doing what it wants because it has power," Ko Tin Tun said.

Ko Tun Tun Oo, chair of the Seven Stars Funeral Service, said the head of the Sanae police had asked for assistance transporting a corpse from the No. 18 naval base in Kyaukphyu Township. The body underwent autopsy at the Kyaukphyu Hospital mortuary and family members were informed that the deceased was U Kyaw Hla Sein from Sanae, he explained.

From June to November 5, at least 141 civilians were injured in the conflict between the military and the Arakan Army in Arakan State, with the civilian death toll rising by 52 over that period.