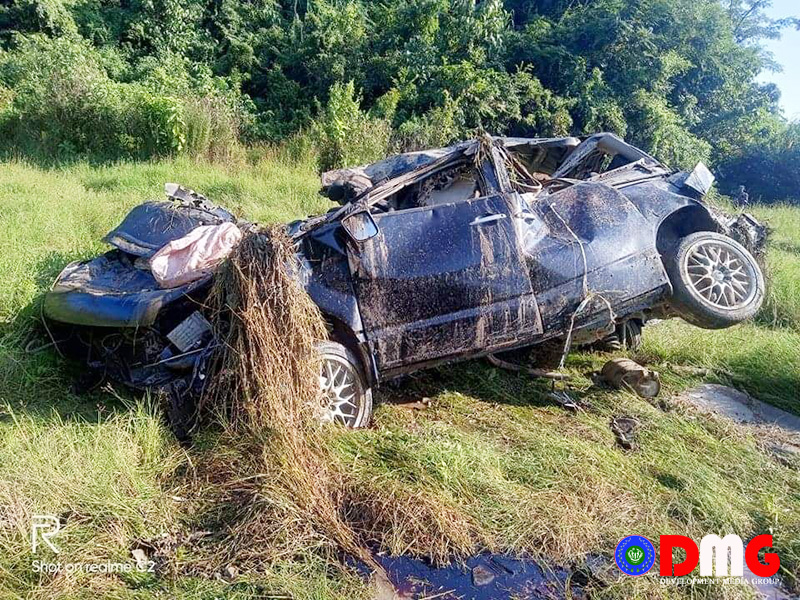 Kyaw Myo Aung | DMG
17 November 2020, Maungdaw

A civilian vehicle returning from a Kathina robe offering ceremony in Thayargon village, Maungdaw Township, encountered a landmine on November 17, killing three people and injuring six others.

Residents of Khayay Myaing village in northern Arakan State's Maungdaw Township were returning from Thayargon village when one of three vehicles carrying nine people was rocked by a landmine at about 1 p.m. between Tayein and Lakeya villages on the Taungpyo-Kyeinchaung road.

Three of the nine passengers were killed and six others were wounded in the incident, Nantthataung Sayadaw (abbot) U Sarana told DMG.

The deceased have been identified as Ko Kyaw Ye Aung, 25, wife Ma Hsan Yi, 20, and their 1-year-old son, from Khayay Myaing village.

The six injured people — ranging in age from 7 to 44 — have reportedly been admitted to Maungdaw Hospital.

Commenting on the incident, Maungdaw District Deputy Commissioner U Soe Aung said: "A police battalion commander was killed in a previous mine blast at this site. The Arakan Rohingya Salvation Army (ARSA) is thought to have been behind the attack."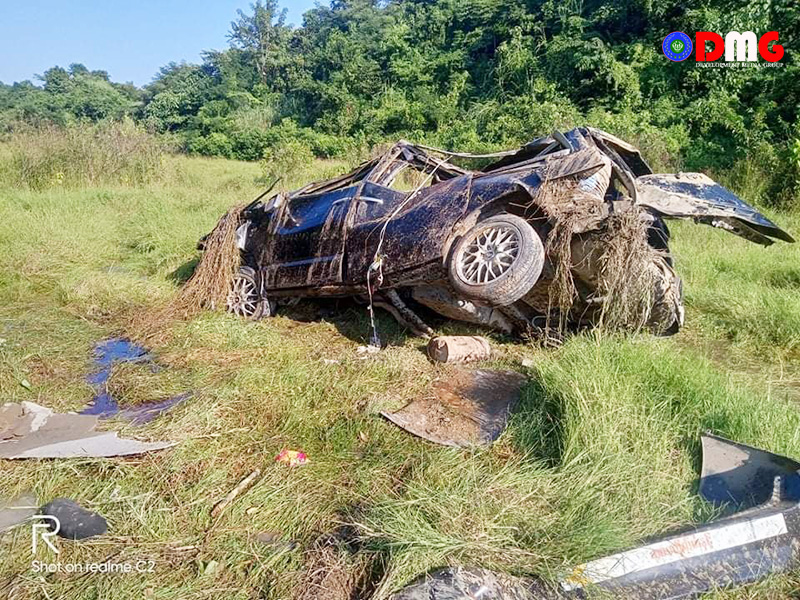 The Myanmar Police Force confirmed the incident, saying three civilians were killed and six others were injured when a civilian vehicle triggered a landmine. The force also accused ARSA of planting the device.

The landmine blast caused the vehicle to overturn, reportedly coming to rest about 50 feet to the right of the road and creating a crater measuring 15 feet in circumference and 7 feet deep in the middle of the road.

Border Guard Force (BGF) vehicles have frequently been hit by landmines between Tayein and Lakeya villages, where the blast took place. In March of this year, two BGF officers and a police constable were killed and five others were injured when a BGF convoy encountered a landmine at the same.