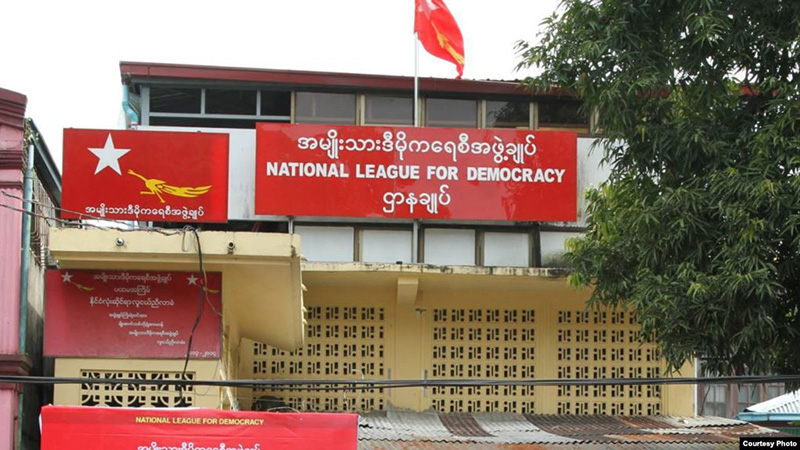 Min Tun | DMG
2 December 2020, Sittwe 
National League for Democracy (NLD) spokesman Dr. Myo Nyunt said the ruling party will try to solve political problems through dialogue with ethnic political parties of shared aims.  
"We'll hold talks with all the ethnic political parties that share the same goals as us. For the time being, we have not yet decided which parties to hold discussions with. We'll discuss how to shape the new union," said Dr. Myo Nyunt. 
Establishing mutual trust between the NLD and ethnic parties will enable them to solve existing political problems, he claimed. 
"We have to work based on mutual trust. Honest and frank discussions will lead to mutual trust, and based on that we will be able to work out solutions for all the existing political problems," he said. 
The NLD sent an open letter to 48 ethnic political parties on November 12, inviting cooperation to achieve what it said were common goals, including the building of a federal union. 
NLD Central Executive Committees members have said the invitation was intended as initial outreach toward the formation of a national unity government in furtherance of national reconciliation over the next five years, during which the NLD will again don the ruling party mantle.   
If the NLD wants to form a national unity coalition, it is time the party held talks with its ethnic counterparts, said political analyst U Than Soe Naing.  
"If [the NLD] wants to form a national unity government, the party should have started talks with ethnic parties by now. But they said they would hold talks only after the COVID-19 crisis is over, and we don't know when the pandemic will end. So, generally speaking, I welcome their invitation, but they haven't taken any concrete steps," he said. 
"It is not clear how the national unity government will be structured; if the NLD will ally or form a coalition with ethnic parties, or if it is the mere holding of talks. So, it is difficult to predict how things will turn out," U Than Soe Naing added. 
Still, the NLD's statements about holding talks with ethnic parties should be welcomed at a time when ethnic parties are frustrated with the NLD government over its handling of ethnic issues, he said. 
Daw Aye Nu Sein, spokeswoman for the Arakan National Party (ANP), one of the 48 parties that the NLD sent its open letter to, said: "We have received the letter and we welcome it, and we hope the NLD will be able to keep on doing what it said in its letter."