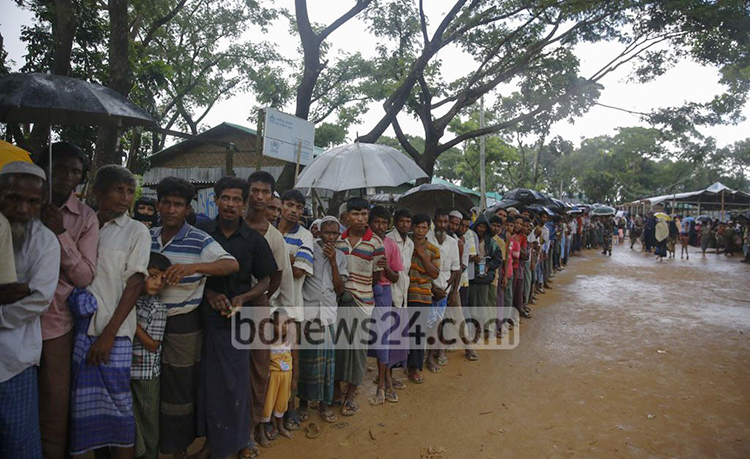 Cha Lu Aung | DMG
7 June, Maungdaw
Muslims from Maungdaw region were forced to flee to Bangladesh during violence in the region in 2017 and some of them want to return home but they are facing difficulties, Maungdaw district administrator U Soe Aung said.
Some Muslims from Bangladesh refugee camps wanted to return home but they were threatened by the ARSA and they did not know which documents to fill out for the repatriation process.
"We now learned of their desire to return home. But they are concerned about their security because the ARSA has made death threats against them if they return home from Bangladesh. All returnees have mentioned this to us," U Soe Aung said.
He said that the Bangladesh government did not collect the lists of refugees who want to return home and they did not explain how to properly fill out all the required forms and documents for the repatriation.
"They can return according to the agreement made between Myanmar and Bangladesh.  According to the returnees, they were not given thorough instructions about repatriation process. They do not know if they can officially return home. So, they contacted their relatives here to assist with their return home. They informed us and we have to take them from nearby camps," Maungdaw district administrator explained.
Currently, 202 people _ 191 Muslims and 11 Hindus_ voluntarily returned home, he said.