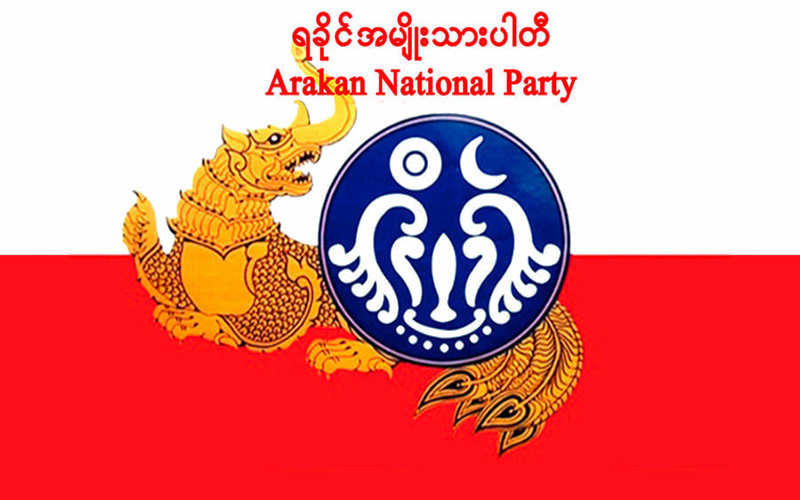 Min Tun | DMG
20 December 2020, Sittwe

It is important that Arakan State's next chief minister be a person whom the majority of MPs in the state Hluttaw agree upon, said U Thar Tun Hla, chair of the Arakan National Party (ANP).

U Thar Tun Hla said the appointment process needs to go beyond the provisions of the 2008 Constitution, which states merely that the president "shall appoint" chief ministers from the ranks of the respective state/region Hluttaws' MPs. The ANP leader said only a chief minister whom the majority of Arakan State's lawmakers approve of can be responsible and accountable to the state legislature, or Hluttaw.

"If a chief minister is appointed by an individual, it is not consistent with the democractic standard," he said.

He added that the Arakan State government should be a government that represents its people, otherwise there will be challenges to resolve the current conflicts in the state.

Political observers have noted that the Constitution does not say anything about the president being required to appoint only members of his or her party as chief ministers.

Thanks to its 2020 general election triumph, the ruling National League for Democracy (NLD) will also form the next government, including choosing the president who in turn appoints the nation's 14 chief ministers.

Dr. Myo Nyunt, a spokesperson for the NLD, said that the party was at the phase of vetting MPs-elect to potentially appoint as chief minister in Arakan State.

"We will do it to conform with the current political situation. We have not yet made any decision," he said.

Ko Yan Naing Soe, an internally displaced person (IDP) in Ratheduang town, said he wanted a member of the ANP or Arakan Front Party as chief minister.

"From the point of view of nationalism, no one can love Arakan State more than an Arakanese person. We also believe that a person from other areas cannot work for the best interest of Arakan State, rather only an Arakanese person can do that," he said.

Ko Yan Naing Soe added that he believed only Arakanese people can resolve Arakan State's problems.

"Non-Arakanese cannot resolve the current situation of armed conflict and IDPs' affairs facing Arakan State," he said.

U Khaing Kaung San, director of the Arakan-based Wan Lark Foundation, said a person who possesses forethought and can work for the development of Arakan State should be its chief minister.

"The chief minister should be a person who can give first priority to the affairs of Arakan State instead of focusing on family or party affairs," he said.

According to the 2020 general election results, there will be 19 lawmakers in the third Arakan State Hluttaw: seven from the ANP, four from the NLD, two from the AFP and one from the Union Solidarity and Development Party, as well as five military MPs.