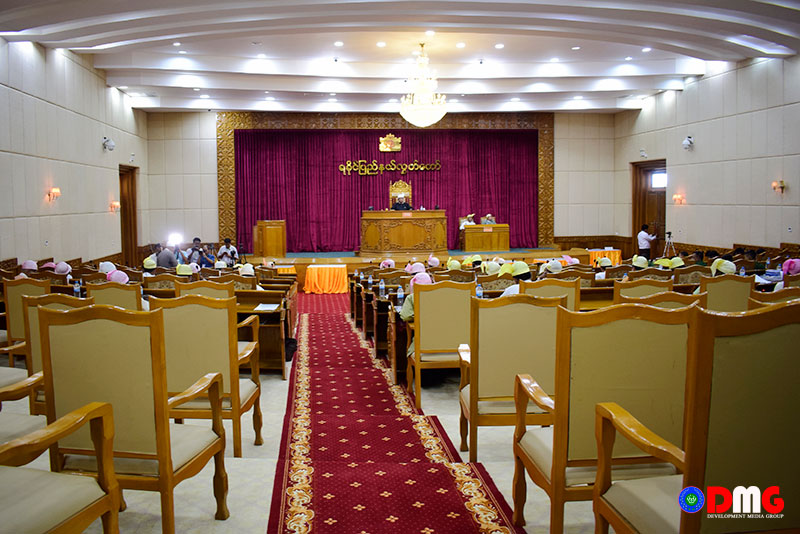 Min Tun | DMG
13 January 2021, Sittwe

The first regular session of the third Arakan State Hluttaw is likely to be convened on February 9, according to incumbent State Hluttaw Speaker U San Kyaw Hla.
The first day of the parliament will mainly work to elect state hluttaw speakers, he said.
"The first regular session of the third hluttaw will be on February 9. A chairperson to preside over the hluttaw session will be elected on that day. Then, the hluttaw speaker and deputy speaker will be elected from 20 MPs elected for the new parliament," U San Kyaw Hla said.
The hluttaw speaker for the second hluttaw will have to call the third hluttaw to elect the new hluttaw speaker and deputy hluttaw speaker, and hold the swearing-in of the newly elected MPs, according to the Hluttaw Law.
It states that region/state hluttaws shall be convened within 15 days from the day the Pyithu Hluttaw (Lower House) opens.
The first session of the third Pyithu Hluttaw is to be convened on February 1.
A total of 15 elected lawmakers and five military MPs will comprise the third Arakan State Hluttaw.
According to the results of the 2020 general election, the Arakan National Party won seven seats; the National League for Democracy won five seats including the Chin Ethnic Affairs minister post; the Arakan Front Party won two seats; and the Union Solidarity and Development Party won one seat.