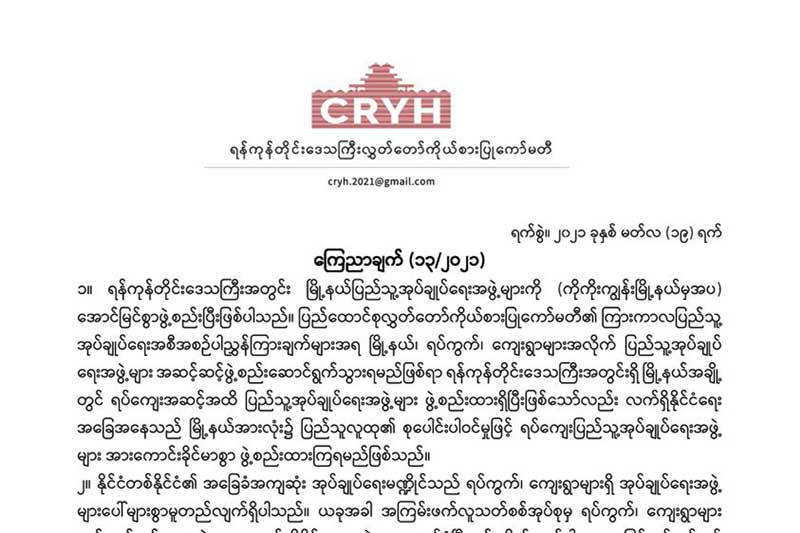 DMG Newsroom
20 March 2021, Yangon
The Committee Representing Yangon Region Hluttaw (CRYH) on March 19 announced that township Public Administration Teams had been successfully formed in Yangon Region, apart from the island township of Cocokyun.
Public Administration Teams will be formed from township to village levels at the instruction of the Committee Representing Pyidaungsu Hluttaw (CRPH), and some townships have already formed ward-level teams.
The CRYH's announcement said people needed to work with the teams because the administrative sector at local levels is essential to a country's functioning.
The Tatmadaw is preparing to step up its military administration mechanism, and it is acting with the intention to predominate over the people, the CRYH said.
As the CRPH has moved in recent weeks to assert itself as a parallel government to the military regime that seized power on February 1, thousands of civil servants have joined in a civil disobedience movement against the junta.
The CRPH was formed in response to the Tatmadaw's seizure of power from the National League for Democracy (NLD) government. Most of its members are NLD, including three of its four "acting ministers," who were appointed earlier this month.