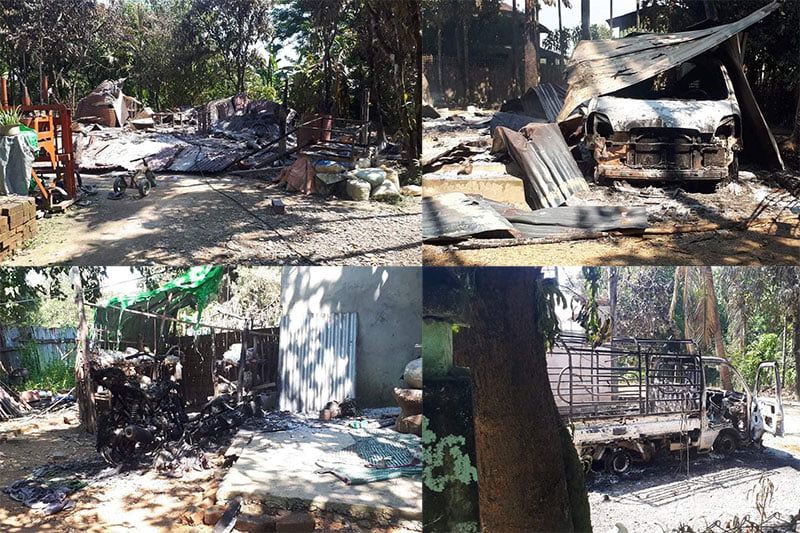 DMG Newsroom
1 April 2021, Kyauktaw

The Arakan State Administration Council is planning to rebuild nearly 150 houses in Kyauktaw Township's Phayarpaung and Taungpauk villages that were destroyed by fire last year.

A total of 184 houses from Phayarpaung and Taungpauk villages were burnt to ashes in a blaze that broke out in September.

Under the previous government, 40 houses — each 24 feet long, 16 feet wide and 8 feet high — were built at a cost of K200 million and were provided to fire-affected families via a lottery. The military-lef Arakan State Administration Council is inviting tenders to rebuild 144 houses in the two fire-affected villages.

The houses will be built in the same manner as the previous government and will cost K4 million per house.

"Officials from a tender-winning company visited the village and took pictures. They said they would build 90 new houses. I have to sign a contract to build 45 houses," said U Tun Aye Maung, the administrator of Phayarpaung village.

Daw Hla Wai Soe from Phayarpaung village said families currently living in makeshift tents are suffering from the heat, adding that daily life would be even more difficult when the monsoon season sets in.

"Our area is flooded during the rainy season. Without trees, people are vulnerable to natural disasters and insecure. The house we live in is not safe during the rainy season. We don't know what to do if we can't get a house because of the rain because we have a large family," she said.

In Phayarpaung village, 110 out of 240 homes were destroyed by the fire, and 74 out of 202 homes in Taungpauk village were burnt down, according to local villagers.