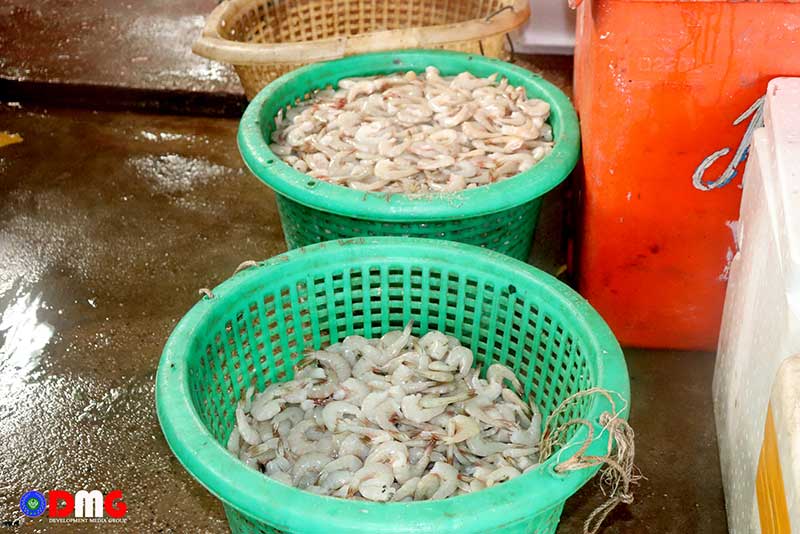 DMG Newsroom
6 April 2021, Kyaukphyu

Fish and prawn prices in Kyaukphyu Township, Arakan State, have fallen by more than 50% following the Tatmadaw's seizure of power on February 1, seafood traders say.

A viss of prawn (kyauk pazun) was previously priced at more than K80,000, but has dropped to less than K40,000 now, with similar decreases noted for perch and crab, among others.

"The seafood prices dropped more than 50% due to political instability," said Ko Shwe Hla, a trader in Kyaukphyu town.

With various seafoods not fetching even half the prices that they did just two months ago, people dependent on fishery products for their livelihoods are facing hardships.

Ko Maung Maung Than, a resident of Maday Island who mainly depends on fishery products for income, said: "Fishermen are now facing difficulties for their livelihood. They have to sell off their belongings to get money."

Traders said crab and prawn exports have also decreased because the Muse trade with China, the main export route for seafood from Arakan State, has been suspended.