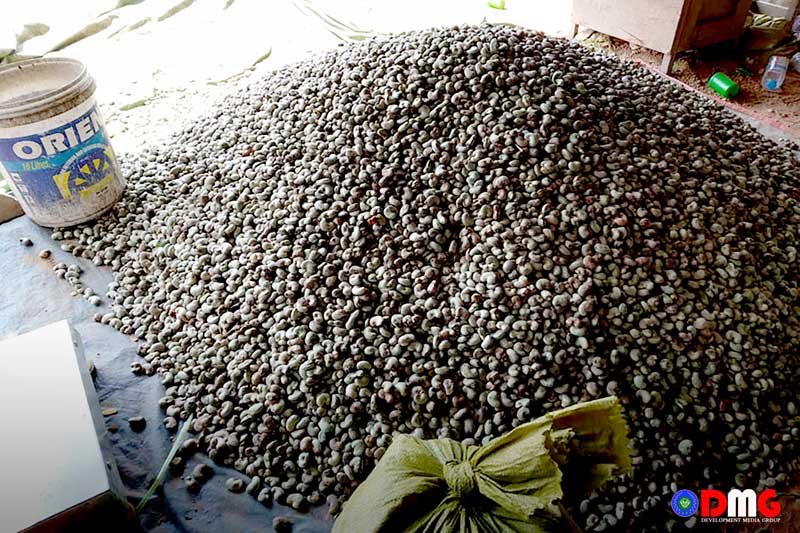 DMG Newsroom
9 April 2021, Manaung
Cashew prices in Arakan State's Manaung Township are up, growers of the nut said.
In 2020, a viss of cashew nuts fetched K8,000 at their peak, which coincided with the worst disruptions to agriculture and commerce caused by the COVID-19 pandemic. But this year they are fetching prices of up to K12,000/viss.
"We did not cover the labour charge last year.  The price this year is not bad. I sold about 500 viss this year," said U Kyaw Tin, a cashew grower.
Cashs are collected in March and April because the nuts collected in the rainy season are of inferior quality.
The nut price is up this year due to higher demand from China and Thailand, said Ko Naing Naing, who is a cashew nut trader. There were few buyers last year due to the COVID-19 pandemic and the nuts did not fetch a good price, he added.
"I have the stockpile of cashew nuts that I bought last year. However, they are not good now. I've lost a lot," he said.
Although the cashew trade is currently booming, growers are worried that the price will fall due to political instability in Myanmar.
There are more than 400 acres of cashew plantations in Manaung Township, with the trees requiring four years of growth before they bear fruit.